How To Package Flooring – The Packaging Doctor
The Surgery Is Now Open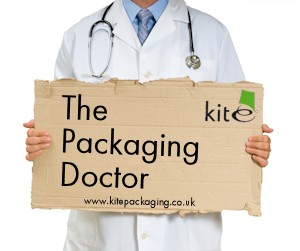 Hello Doctor,
I am the owner of a small but profitable business, that specialises in selling high-quality, bespoke flooring. The flooring is very popular but unfortunately due to the current packaging, rough handling in transit, and the fact it is prone to scratching/scuffing, more often than not the flooring arrives damaged!
What can I use to package my products cheaply but to ensure this doesn't keep happening? It's beginning to have an impact on my businesses reputation and is incredibly frustrating.
Thanks, Phillip
Hi Phillip,
I can understand your frustration, it is difficult when you produce a high quality product and through no fault of your own it is damaged in transit. However a good packaging solution can resolve these problems fairly quickly. I would simply suggest wrapping the product in large bubble-wrap for initial protection and to prevent impact damage, then wrapping again in Kraft paper. Kraft paper is a lot more resilient than you might think as it's 'virgin' status means it offers high tear resistance. It also looks very clean and professional, perfect for your high-quality, bespoke brand.
Keep Calm and Carry On, The Packaging Doctor
Note: All the packaging problems our doctor receives are real queries from customers or non-customers.
If you have a packaging problem that needs diagnosing
get in touch on Twitter @kitepackaging
or email packagingdoctor@kitepackaging.co.uk