How To Package Hardback Books – The Packaging Doctor
The Surgery Is Now Open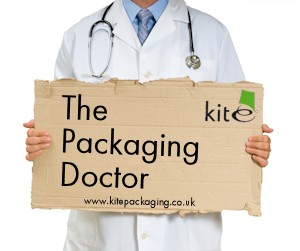 Hi Doctor,
I have recently written and produced a photography book about the space shuttle; it has been an extensive project that has taken me over four years to complete. The book will run as a limited edition run of 1981 copies. Some of these copies will be sold through the publisher in book stores and online however 500 copies will be signed by myself and sent to customers personally. The book is a hardback copy and can absolutely not be damaged as it is limited edition and therefore slightly pricier than the average volume. Could you suggest a packaging method?
Kind Regards, Luke
Hi Luke,
Sounds like an amazing project, I'm sure collecting photographs of space is an interesting experience and makes for a great read.
The answer to your query all depends on exactly how you would like the product to look when it is packaged. Usually for a book with these specifications I would recommend a premium book wrap mailer, as this offers a strong layer of corrugated cardboard to protect from impact damage in transit. The book wrap folds over each side of the book so there is no parts peeping through, the corners in particular are also well protected by cardboard and if you choose the right size the tight fit will prevent the book from moving around and getting bent or dented.
These book wrap mailers come in a range of sizes, I noted that your book is a photography 'coffee table' style book which is usually quite large so would opt for the 455 x 320 x 70mm size or you can use the 'Search by Size' bar at the top of the homepage to input the books exact measurements.
For a cheaper option, and lots more padding if you are particularly concerned about protecting the books I would suggest Jiffy padded bags, these are filled with macerated paper to really absorb any impact damage. These are also available in a range of sizes and have a peel and seal strip made from strong adhesive for easy and secure closure. Both the bags and the mailers have a Kraft paper finish which is great for printing on, as a creative person this means you can really let your juices flow and send customers personalised packaging as well as the signed book copy.
Good Luck, The Packaging Doctor

Note: All the packaging problems our doctor receives are real queries from customers or non-customers.
If you have a packaging problem that needs diagnosing
get in touch on Twitter @kitepackaging
or email packagingdoctor@kitepackaging.co.uk