How To Package Healthcare Products – The Packaging Doctor
We love it here in the surgery as we can really get our packaging minds on and give you the best support and advice - we have something for all packaging needs.
Today in the surgery we meet a customer who needs a solution for the e-commerce side of their business.
Hi Doctor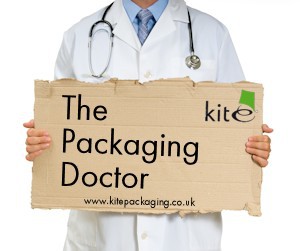 We send out a variety of health products of all different sizes, however, our products are being returned due to too much damage. The items we commonly send out are products such as tanning mousse, nail files and other healthcare products.
Often the products are packed individually but most of the time in 2's or 4's. Can you please advise me on what solutions you think will be best.
We hope you can help.
Thanks
Richard
Hi Richard
Thank you for your question in the surgery today - it's been a while since I have advised on healthcare products. I have the perfect solution for you.
Our white postal boxes are perfect for your requirement; they are highly presentable and quick to assemble. I present to you two different sizes, 222 x 150 x 88mm will allow you to fit in 4 products and 152 x 127 x 95mm will allow you to fit 2 products in at a time. They will certainly ensure a presentable finish for your customers.
For added protection during transit, our Speedman Box paper voidfill system is the perfect addition. This low cost, ready to use, manual voidfill system is ideal for low volume users and requires little storage space. The paper will ensure your products are secure.
There you have it…packaging saves the day again.
Hope this helps!
Best wishes,
The Packaging Doctor