How to package jam – The Packaging Doctor
Here in the surgery we are very grateful to all of the customers that come to us for packaging support, all of these sweet products are definitely cheering us up – we wish we could say the same for the weather, we definitely haven't seen much sun after announcing the first official day of summer.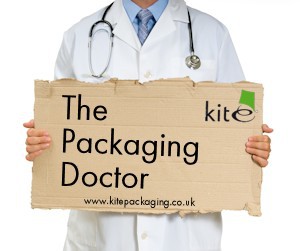 Homemade jams, spreads and sauces are always that extra bit tasty and a taste we can all appreciate. Knowing that extra bit of time has gone in to the producing and flavour certainly makes them better.
Today in the surgery we meet a customer who is setting up their own business making homemade Jam.
Dear Doctor,
I'm sure you can help.
I am in the process of setting up my own business, making homemade jam, however I have had problems with the jam jars smashing during transit.
As I am sure you are aware, it is becoming a big issue and the company is losing out on money due to having to replace the broken jam jars.
I sell them in packs of 6 and 12, so will need adequate packing for this.
Thank you
Marco
Hi Marco,
Thank you for your question, we certainly can help.
Homemade jam sounds lovely and tasty and we can understand the effort and time that goes in to producing this, so to be experiencing problems with the jam jars smashing must be a nuisance.
Specifically designed for protecting glass, our air shock bottle packs are particularly ideal for those transporting valuable and fragile goods where there is a high risk of damage during transit. Protected by an armoured air, this lightweight solution will significantly reduce pack weight and is also available with a single outer wall box for added security and protection. They come in packs of 6 and 12 so are ideal for you.
Finally complete the package with our fragile handling labels. This will make it clear to the handler that the package needs to be treated with care, avoiding damage during transit.
We hope it's a sweet success.
Best wishes,
The Packaging Doctor
Note: All the packaging problems our doctor receives are real queries from customers or non-customers.
If you have a packaging problem that needs diagnosing get in touch:
Twitter @kitepackaging or email packagingdoctor@kitepackaging.co.uk