How To Package Leather Saddles – The Packaging Doctor
The Surgery Is Now Open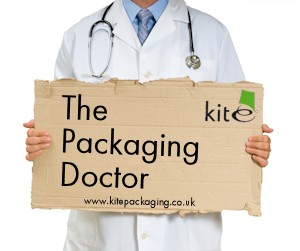 Hi Doctor,
I have just started a business selling accessories for horse riding and keeping horses, one of the headline products that I'll be selling are saddles. Because these are an odd shape and are covered in soft leather which is prone to scuffing I need something that will protect them really well. Do you have any suggestions?
Warm Regards, Susan
Hi Susan,
I completely understand your concerns, specialist equipment such as horses saddles are often high value items and despite being quite heavy can be very fragile. To avoid scuffing the soft leather finish I would firstly wrap your saddles in pallet wrap or place inside a large polythene bag. This material not only has brilliant tear resistance so that it can best defend against scrapes but is also waterproof, protecting the item against any damage caused by damp.
An item such as this then needs to be placed inside a box, double wall is best for absorbing shock damage in transit, and protected with void fill to ensure it doesn't move about during delivery. The best void fill for this item is air cushions, as they also offer the best protection and fill gaps with ease and no waste. Our Mini Air System is ideal for producing air cushions for void fill and is the cheapest unit on the UK market; you can even use our price comparison tool to see how much you can save. Air cushions are also great when you're starting out, as they provide a much faster way to package items – saving the hassle of measuring bubble wrap or spilling messy polystyrene chips.
To ensure that the item is not damaged by carriers I would also recommend labelling the box with a handle with care label or fragile tape.
Hope this helps – good luck with your business plans!
Best Wishes, The Packaging Doctor

Note: All the packaging problems our doctor receives are real queries from customers or non-customers.
If you have a packaging problem that needs diagnosing
get in touch on Twitter @kitepackaging
or email packagingdoctor@kitepackaging.co.uk