How to package maps – The Packaging Doctor
As businesses look to expand their horizons and sell their goods abroad, the packaging they choose to use becomes increasingly important to ensure products arrive to their overseas customers in perfect condition.
This week, The Packaging Doctor provides a protective solution to help a customer pack and send maps overseas…
Dear Doctor,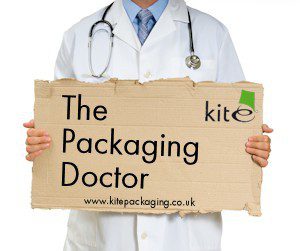 I sell maps overseas and need to find a way to pack them so that they are protected during transit. The maps are made in a variety of sizes, and the finish on the maps is high gloss, so I would also like some way of ensuring the finish is not scraped or damaged.
What would you suggest I use to pack these maps?
Kind regards,
Beth
Hi Beth,
Thank you for writing in to the surgery! We can definitely provide you with some packaging solutions for your maps.
To protect the high gloss finish on your maps, we suggest placing a layer of Jiffy foam roll on the top and outside of the map, casing the map between the foam. Ideal for protecting sensitive and delicate surfaces, foam roll is non-abrasive, prevents scratches and leaves no residue, making it an ideal material for protecting the finish on your maps. It is lightweight, so helps to keep shipping costs low, which is be crucial for sending your products overseas.
Once the maps are cased in foam roll, we then propose using our cardboard postal tubes. Manufactured with a strong brown Kraft paper outer, these postal tubes have a heavy duty finish which provides tear resistance. You could roll the maps and foam roll and place the map into a postal tube, which would prevent the map being folded, protecting the finish of the product. All of our postal tubes are supplied with white end caps, which are designed to remain secure during transit.  If you found that the standard sizes of postal tubes are not suitable for your various sizes of map, you could cut the postal tubes to size and use the end caps to secure the tubes.
To finish your parcel, we suggest placing a "Do not bend", "Handle with Care" or "Fragile" label, to ensure the maps are handled carefully during transit.
We hope you are pleased with these solutions, and our team of experts are available to provide further advice should you require any!
Best wishes,
The Packaging Doctor
Note: All the packaging problems our doctor receives are real queries from customers or non-customers. If you have a packaging problem that needs diagnosing get in touch: Twitter @kitepackaging or email packagingdoctor@kitepackaging.co.uk