Postal tubes
What are postal tubes?
Our postal tubes are excellent options for packaging artwork, posters or any other items that can be rolled into a neat and compact cylinder. These cylinders can then be mailed and shipped or perhaps used as a storage solution.
We have a variety of sizes to choose from to serve a range of project requirements. This method of packing is extremely effective for minimising the size of your parcel as well as strengthening the security of the parcel contents. In utilizing our postal tubes, you can see a reduction in your postal costs and an increase in storage space efficiency. Available in a traditional natural brown, these containers serve stylish simplicity and premium protection at a highly competitive price.

What is kraft paper?
Kraft paper is a durable and flexible addition to the world of parcel shipping. Both varieties of our postal tube are created from kraft paper which uses a self-sustaining process of manufacture almost entirely reliant on recovered and reused resources. As a result, the tubes are 100% recyclable. Although, with the exceptional strength of kraft in comparison to other paper products, customers and business owners alike can reuse them time and time again, whether as a storage solution or as packaging. Become an advocate for sustainability, enhance the green credentials of your business and enjoy the hard wearing durability of kraft with this wonderfully simple, yet versatile concept.

How much protection do they offer?
Your precious paper products require reliable protection against creasing or rips which could otherwise occur during transit and these cylindrical tubes are the perfect solution. By accessing our size guide, you can select a tube that encases your item tightly, preventing movement within the package and ensuring that the goods arrive in the exact condition in which you packed them. Rest assured that the kraft construction is strong and tear-resistant, safeguarding against any damages. All our cylinders are supplied with black or white polyethylene end caps to further secure the contents and provide a safe passage without the need for any additional tape.
It is worth noting that these caps will marginally reduce the overall usable length of the postal tubes. Therefore, we have included the lengths of each end cap in the table below which should be subtracted from the lengths provided for the tubes in order to calculate the length that can be filled.
View our range of postal tubes online today for a stress free, reliable solution to packaging your products. If you have any questions unanswered by the information on our postal tubes page you can contact a dedicated member of our team by telephone or email. We will be happy to answer any questions you may have or rectify any issues.


| Tube diameter | Length per end cap |
| --- | --- |
| 25 - 75mm | 10mm |
| 76 - 100mm | 12mm |
| 101mm or above | 20mm |
Paper size guide
Paper size
Dimensions (mm)
Dimensions (inches)
A0
841 x 1189
33.11 x 46.81
A1
594 x 841
23.39 x 33.11
A2
420 x 594
16.54 x 23.39
A3
297 x 420
11.69 x 16.54
A4
210 x 297
8.27 x 11.69
A5
148 x 210
5.83 x 8.27
A6
105 x 148
4.13 x 5.83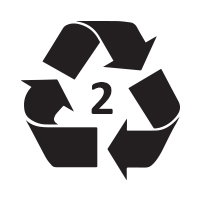 Click here for our recycling guide
Video:
Postal tubes demonstration
Demonstrating the various uses for different-sized postal tubes.
Our postal tubes come in a variety of lengths and diameters.
Our mid-range sizes are ideal for A3, A2 or A1 posters.
All sizes include plastic end caps.
Extra-large tubes can be used to protect banners and long objects such as golf clubs and fishing rods.