Postal tubes
Safely mail your posters and artwork in our postal tubes – in fact, anything that can be rolled! A simple yet effective concept, poster tubes reduce both package size and postal costs as well as protecting your items.
Available in a range of sizes, our cardboard poster tubes safeguard your artwork from becoming creased and ripped during transit or in storage. Cardboard postal tubes provide all-round protection and can be used time and again. They are not just for posters, charts, artwork and maps, a postal tube can be used to store or mail any long cylindrical object.
All are manufactured with a strong brown Kraft outer, which gives a heavier duty finish and improved appearance to the recycled grades used by many of our competitors.
All our tubes are supplied with white polyethylene end caps, which are made to fit tightly to ensure the contents remain secure in transit. The length of each tube shown in the table above is the total length of the tube. When using the end caps that are supplied, it will reduce the overall useable length. Please allow the following lengths for each endcap:
| Tube diameter | Length per end cap |
| --- | --- |
| 25 - 75mm | 10mm |
| 76 - 100mm | 12mm |
| 101mm or above | 20mm |
Paper size guide
Paper size
Dimensions (mm)
Dimensions (inches)
A0
841 x 1189
33.11 x 46.81
A1
594 x 841
23.39 x 33.11
A2
420 x 594
16.54 x 23.39
A3
297 x 420
11.69 x 16.54
A4
210 x 297
8.27 x 11.69
A5
148 x 210
5.83 x 8.27
A6
105 x 148
4.13 x 5.83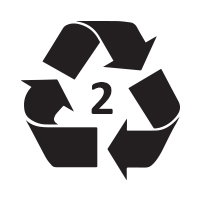 Click here for our recycling guide
Video:
Postal tubes demonstration
Demonstrating the various uses for different-sized postal tubes.
Our postal tubes come in a variety of lengths and diameters.
Our mid-range sizes are ideal for A3, A2 or A1 posters.
All sizes include plastic end caps.
Extra-large tubes can be used to protect banners and long objects such as golf clubs and fishing rods.