How To Package Pastries And Meringues – The Packaging Doctor
The Surgery Is Now Open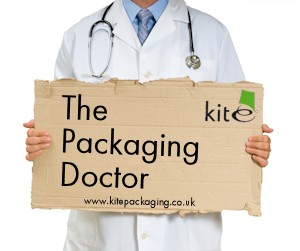 Hello Doctor,
I run a small baking business and have recently started to produce lovely meringues, my shop mainly supplies to other businesses so product goes out in large quantities. I'm looking for a way to package them in batches of 10 -12 which looks presentable and will ensure these delicate pastries don't get damaged. I then need to send them in batches of five.
You used to do cupcake boxes but I can't seem to find them, is there a possible alternative? I also need a box big enough to ship a few of these boxes out together.
Many Thanks, Sabrina
Hi Sabrina,
A highly presentable and surprisingly cost effective way to package cakes and pastries is by using a white box, the white postal box is extremely popular with confectioners and can be lined with acid and chemical free tissue paper for an extra effect. Our medium parcel size should be big enough for 12 meringues – the boxes are also easy to stack and will fit perfectly in batches of 6 inside a 610 X 610 X 610 double wall box.
Thanks, The Packaging Doctor

Note: All the packaging problems our doctor receives are real queries from customers or non-customers.
If you have a packaging problem that needs diagnosing
get in touch on Twitter @kitepackaging
or email packagingdoctor@kitepackaging.co.uk