How To Package Prints – The Packaging Doctor
We can certainly feel ourselves getting into the busy period and halfway through the year we certainly haven't slowed down at any point, but we aren't complaining. Serving you our customers with high quality, reliable packaging at market beating prices is our priority and ensuring you get the support you need, whether you are a first-time buyer or a long-standing customer, we are here to help.
Today in the surgery we meet a small to medium-sized Print and Design company looking for a solution.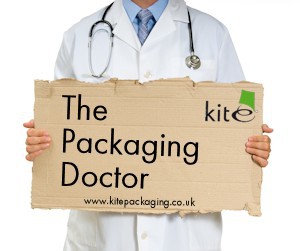 Dear Doctor, 
I hope you can help. I am looking for a specific sized polybag and require a total of 500 units. It is critical that prints and designs are protected from general dirt and dust to ensure they stay in immaculate condition.
Thank you
Martin
Hi Martin
Thank you for your query in the surgery today, we can defiantly help you with your requirements.
Let me present to you our Medium Duty Lay-Flat tubing and Heat Sealer. Lay flat tubing can be cut to any length to make custom sized bags, allowing you to tailor-make bags to any size and is an ideal way to protect products from dirt, dust and moisture and offers great tear resistance.
We hope this helps!
Thank you
The Packaging Doctor