How To Package Rabbit Hay – The Packaging Doctor
With Christmas just days away, it has been an exciting yet bustling time for our staff in The Surgery, helping customers with enquiries on how to maximise protection when sending goods at this busy time of year.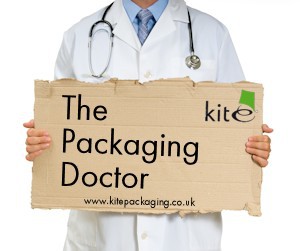 At Kite we pride ourselves in giving you all the information you need to use our products effectively and we certainly don't want to forget our furry friends and ensuring products for them also arrive safely. I must say it's been a while since I have given support to the animal food industry.
Today in the surgery we meet a customer that sells rabbit food and needs some storage and packaging advice.
Dear Doctor
I sell and store a large amount of rabbit hay and have been storing it in Polythene Bags, however they are not very good in the cold weather for transporting and condensation has been ruining the hay.
I hope you can help me find a solution as I have desperately been looking for a suitable product.
Thank you,
John
Hi John
Thank you for taking the time to send your question into the surgery today. I have a perfect yet simple solution for you.
Here at Kite we understand that choosing the correct packaging can be difficult and we like to ensure you are fully satisfied with what we can offer you.
Polythene Mailing Bags are perfect for retail distributors and many other products, however for this specific packaging need we can offer you a more suitable solution.
Our Double Wall Cardboard Boxes with Hand Holes are heavy duty and suitable for heavy items. Once you have placed the hay inside, the hand holes on the side of the box will provide ease during transit. The hand holes will also allow a circulation of air within the box and will reduce the risk of condensation, therefore keeping the hay fresh.
We hope this simple yet effective packaging solution works for you!
Best wishes,
The Packaging Doctor
Note: All the packaging problems our doctor receives are real queries from customers or non-customers.
If you have a packaging problem that needs diagnosing get in touch on Twitter@kitepackaging or email packagingdoctor@kitepackaging.co.uk