How To Package Scents and Fragrances – The Packaging Doctor
There is no better smell than fresh scents, particularly on bright sunny days. Here in the surgery we understand the trickiness of packaging products due to all of the wonderful shapes and sizes they come in and it is critical that all products are protected so they arrive to the end-user in a completely protected condition.
Today in the surgery we meet a Flavours and Fragrance Company, who like us, use innovative technologies to satisfy customer requirements.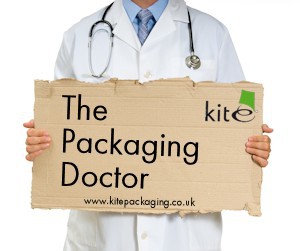 Dear Doctor,
I hope you can help.
I am currently, along with a number of other colleagues, using hand held crimped sealers to seal foil bags. It is very time-consuming and involves a lot of labour. I am looking for a continuous operation that involves minimal labour, as colleague time is critical due to the rapid growth of the business.
Thank you
Annie
Hi Annie
Thank you for your question in the surgery today.
We offer a range of heat sealers and depending on your operation and volume will depend on the heat sealer most suited to your requirements.
I feel the best option will be for one our reps to come and visit you to discuss the range, this way we can be sure that you have the ideal heat sealer for your operation.
We hope this helps and we look forward to carrying on the process.
Thank you
The Packaging Doctor
Note: All the packaging problems our doctor receives are real queries from customers or non-customers.
If you have a packaging problem that needs diagnosing get in touch on Twitter@kitepackaging or email packagingdoctor@kitepackaging.co.uk