How To Package Wheel Accessories – The Packaging Doctor
With the warm weather spell we have been lucky enough to have recently encountered, an array of vintage and sports cars have taken to the roads, showing off their hot wheels, and roaring exhausts, to the passing spectators.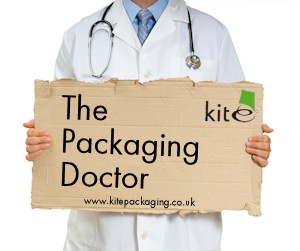 Whether you drive a sports car or not, the warm weather inspires some of us to get outside and clean our own cars. We did mention 'some' of us…
Unfortunately we can't provide a bucket and sponge for our customers, or wash their cars, but we do have great packaging solutions for car lovers and those in the automotive industry that will help protect parts and keep them sparkling.
Today in the surgery we meet a patient who is looking for some help with his parts business. Read below my latest dose of advice that will keep his wheels looking as good as new…
Hi Doctor,
I have an online business supplying car parts to dealerships all over the UK.   Business is booming, and as a result I have decided to expand my product range.
Before the expansion I want to ensure the current operation is running like clockwork. An issue that I currently face is that our wheels trims become really dirty during transit, and the manufacturers are beginning to complain.
Are there any packaging materials that I can use to stop this from happening?
Thanks,
Rob
Hi Rob,
Thanks for your question in the surgery today. I have the perfect diagnosis for you that will keep your customers happy, and those wheels looking spick and span!
Take a look at our Pure Kraft Paper Rolls. Made from a high quality wrapping material, Kraft paper offers excellent strength and tear resistance to protect items during transit.
It is ideal for your wheel trims, along with other car parts that you sell. The paper arrives on a roll, so you are able to cut the paper to size, and you can use it as, and when, you require it.
To apply, simply cut the Kraft paper into circles, using a trim as a stencil, and place over the wheel. Your trim is instantly prepped, and will be protected against any dust and dirt that it may come into contact with during transit; requiring no training and minimal labour time.
For added protection, I would then recommend Shrink Wrapping the wheel. Our shrink wrap film contains no strong chemicals, releasing fewer odours than PVC, and creates a strong, reliable seal with a professional-looking finish.
Do note that a heat source is required for this to work. Take a look at our range of Shrink Hood Machines that are perfect for the job. The machine is a great investment for your business as not only can you use it time and time again for your trims, but you can also use this method to package many other of your car parts.
To use, simply insert the wheel trim into the shrink film, place onto the machine and close the lid. The process is complete in a matter of seconds. The heat of the machine securely seals the wheel into place, instantly creating a protective layer.
There you have it…packaging saves the day again.
Hope this helps!
Best wishes,
The Packaging Doctor
Note: All the packaging problems our doctor receives are real queries from customers or non-customers.
If you have a packaging problem that needs diagnosing get in touch on Twitter @kitepackaging or email packagingdoctor@kitepackaging.co.uk