How To Protect Floors With Polythene – The Packaging Doctor
The Surgery Is Now Open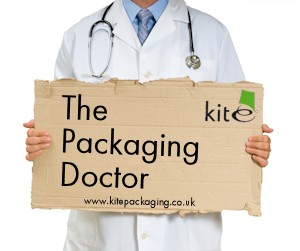 Hi Doctor,
I am currently getting ready for a cooking exhibition where I'll be showcasing my businesses range of food processors, blenders, liquidisers and other utensils. As it's going to be pretty messy I need to protect the floor around my stand, I want it to be nice and secure as people will be standing on it and easy to clean. Do you have any ideas?
Thanks, Maria
Hi Maria,
I would suggest using our polythene sheeting to protect the floor, this material is waterproof and tear resistant, you can wipe clean if you want to reuse it or simply roll it up and dispose of it. Our medium duty sheeting would probably suit your needs best as it is robust enough to withstand people walking on it without tearing but not too heavy.
To secure the sheeting in place cross-weave tape is best in this instance as it is made with glass fibres, which give extra tensile strength. This makes it perfect for sticking to floors at is it durable when used with a number of materials. You could also use cross-weave tape to secure any cables that may be loose at the exhibition – which I suspect you will have if you are demonstrating a number of electrical appliances.
Good luck with the show!
Best Wishes, The Packaging Doctor

Note: All the packaging problems our doctor receives are real queries from customers or non-customers.
If you have a packaging problem that needs diagnosing
get in touch on Twitter @kitepackaging
or email packagingdoctor@kitepackaging.co.uk