How To Protect Urns In Transit – The Packaging Doctor
The Surgery Is Now Open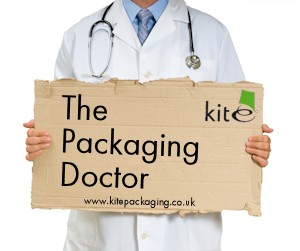 Hi Doctor,
I am the manager of a crematorium and looking for a packaging solution that will provide protection to urns. I need a strong bag to support the urns which are often made from solid metal or porcelain and are fairly weighty when they contain ashes.
Can you recommend a bag or box that I would be able to store the urns in? They range from 12 – 18 inches in height and 8 – 13 inches wide.
Thanks, Derek
Hi Derek,
I think a bag would be best suited to your needs, purely because it offers better protection from dust and moisture which could significantly damage these particular items. Because your product is quite heavy the best option would be a heavy duty polythene bag, these are 400 gauge (100 micron thick) which means they offer superior strength and support for your urns.
I would suggest opting for a 15 X 20 inch bag as this will be a consolidated pack for a wide range of different sized containers. In terms of sealing there are several methods to choose from, which all depend on how presentable you would like the packs to be. Cable ties are an incredibly popular option for tying bags quickly and easily, and are ideal if you are delivering urns to clients who will almost immediately dispose of the packaging. However if you would prefer to produce a more presentable looking package, perhaps for display purposes, I would always suggest using a heat sealer for the cleanest possible finish. Our industrial heat sealer is probably best for sealing heavy duty polythene, particularly when it is quite wide.
Thanks, The Packaging Doctor

Note: All the packaging problems our doctor receives are real queries from customers or non-customers.
If you have a packaging problem that needs diagnosing
get in touch on Twitter @kitepackaging
or email packagingdoctor@kitepackaging.co.uk