How To Protect Wardrobe Edges In Transit – The Packaging Doctor
Here in the surgery, we are experts in all things packaging, with your satisfaction and requirements at the heart of everything we do. We want nothing more than to be able to assist you in your packaging requirements and help you make a difference to your packaging operation.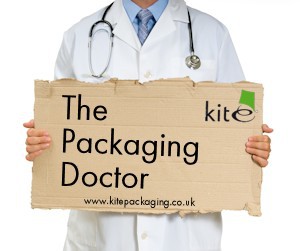 Packaging is the foundation to many businesses and is something we are surrounded by every day, so it is vital that companies take the time to consider their packaging and make the right decisions.
Today in the surgery we meet a furniture business looking for a solution to protect the sides and corners of flat packed wardrobes.
Dear Doctor,
I hope you can help.
I am looking for a solution to protect the corners of the flat packed wardrobes we sell, lately, we have had complaints of slight damage and having to replace the wardrobes is having a big effect on the company.
I currently use corrugated paper, which is not working. My colleague ordered some shock protection cardboard edge protectors from you online, however, they are the wrong sizes.
Thank you,
Rashid
Hi Rashid
Thank you for your question in the surgery today, we can most definitely help. It's unfortunate that your colleague ordered the wrong size and product online, having given us a call sooner we would have been able to advise you and send out some samples to see which product you felt most suited to your requirements.
Anyway, now I have the opportunity to give you my expert advice, let me present to you our round corner edges and foam corner protectors.
Foam round corner edge protectors are the most common type of foam fitting, performing incredibly well on products such as furniture, white goods, paintings, mirrors and glass panels. Designed so that they do not scratch or cause abrasion to delicate items, these foam corner edges are made from polyethylene foam and are easy to apply.
Foam profile corner protection provides protection to delicate corners. Ideal for furniture, glass panes, doors, mirrors and trickier items such as radiators, it provides protection around the corner and the immediate edge. They are incredibly easy to use and highly shock absorbent.
I hope this helps!
Thank you,
The Packaging Doctor