How To Transport Jars Of Hot Sauce – The Packaging Doctor
Our number one commitment is customer satisfaction. We understand that all packaging needs are different and will find you the ideal solution. Packaging is key to the protection of goods and is often underestimated by many companies.
Today in the surgery we meet a customer who sends out jars of hot sauce and is looking for a method of packing.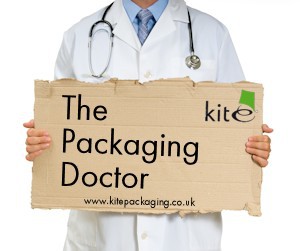 Hi Doctor
I am in the early stages of setting up my business and need a cost effective method of packing jars of hot sauce in a pack for multiple distributions.
As I am only just setting up the business, costs are vital, as is finding a solution that requires minimal labour. The jars are obviously very fragile, so it is vital that they are well protected during transit and no damages occurs.
I hope you can help.
Thanks,
Will
Hi Will
Thank you for your question in the surgery today. I must admit hot sauce is one of my favourites. We understand completely the importance of protecting these jars, glass is very fragile and it's key that it is protected during transit. I have the perfect solution for you.
If you are looking for a cost effective solution, our wine bottle boxes will be perfect for you and as they are suited to 70 cl bottles you will be able to place the jars on top of each other. Available in sections of 6 corrugated with single wall cardboard or 12 manufactured from strong double wall cardboard, specifically designed to protect glass.
As you will have layers of jars on one another in the different sections, I would also suggest you use corrugated paper to protect any added layers of jars, this will ensure the jars do not move about during transit. The raised corrugated flutes on one side proved protective padding and cushion from impact. It is lightweight and economical, designed to reduce initial packaging and shipping costs.
I would also recommend using our fragile hazard warning labels, this will ensure that your jars of hot sauce are handled in the correct manner and with care, to prevent any damage during transit.
Lastly, our PVC tape is ideal for sealing the boxes, as they will be stored in a cold environment our PVC tape will stay secure throughout with an operating temperature of -25 to +50 ◦c.
We hope this helps!
The Packaging Doctor
Note: All the packaging problems our doctor receives are real queries from customers or non-customers.
If you have a packaging problem that needs diagnosing get in touch on Twitter@kitepackaging or email packagingdoctor@kitepackaging.co.uk