How to use packaging for outdoor activities – The Packaging Doctor
As we head towards the summer months, we hope that the British weather will improve and we can enjoy outdoor activities! This week, The Packaging Doctor helps an activity organiser prepare the locations for her summer events...
Dear Doctor,
I am an outdoor activity organiser and with summer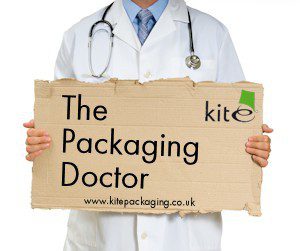 approaching, we are currently organising a range of outdoor activities that will take place in various locations, including sports fields and woods.
We are looking to mark out areas and create trails, so we are looking for some sort of tape or string that will remain in place – even if we have to deal with unexpected rain!
What would you recommend?
Many thanks,
Emma
Hi Emma,
Though we will all be hoping for the sunshine, the British weather is not very predictable! You don't need to worry though - we can provide a solution that is able to perform in all weathers!
For marking areas and creating trails, we propose using our Duct tapes. Capable of bonding to virtually any surface, these tapes would be ideal for using in the various locations you describe.
Available in black or silver, both of which would be visible to your participants, Kite's duct tapes can be torn easily, which makes it ease to apply without the need for other tools. Despite this benefit, the strong, 170 micron material it is made of is extremely durable, making it ideal for us both indoors and outdoors.
Most importantly, duct tape is water resistant – so regardless of the weather, your trails will remain marked out and your events can continue!
We hope that your events are successful and if you need further assistance or product information, please call our expert team!
Best wishes,
The Packaging Doctor
Note: All the packaging problems our doctor receives are real queries from customers or non-customers. If you have a packaging problem that needs diagnosing get in touch: Twitter @kitepackaging or email packagingdoctor@kitepackaging.co.uk