How To Use Packaging For School Plays – The Packaging Doctor
Kids love packaging. From cardboard houses, to seasonal decorations we have seen 'Kite Kids' embrace the simplicity yet brilliance of what packaging has to offer.  We love to celebrate their creativity with our followers, and regularly update our blog, sharing our latest snaps of them with you.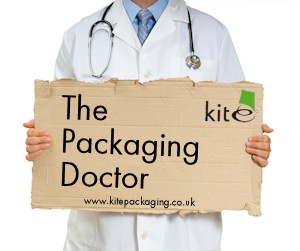 Grab a piece of cardboard, sprinkle some creativity, along with a big spoonful of imagination, and you have the perfect recipe for a crafting masterpiece.
Today in the surgery we meet a teacher who is looking for a packaging method to help with an upcoming play. Read below how I helped her avoid a battle with the scissors and leave her little soldiers prepped and ready for war…
 Hi Doctor,
I am a drama teacher at a primary school, and as part of our end of year celebrations we will be performing a medieval themed play.
We have our scripts written and our characters assigned, but I need some help with props.
I thought that boxes would be the perfect solution to make swords and shields for our little soldiers, but have been advised by my colleagues that it will take too much time to cut the boxes down and into shape.
What would you recommend we use, bearing in mind we are on a budget!?
Thanks,
Anne
Hi Anne,
Thanks for your question in the surgery today. I always enjoy providing advice to our patients, and even more so when it involves making packaging fun!
I must say that I do agree with your colleagues. Although boxes may seem the easiest option to make your props, it will be time consuming and fiddly. Instead, check out our cardboard sheets.
Cardboard sheets are commonly used to separate layers of products and add protection during transit; however, are also really popular packaging and crafting solutions for my art-enthusiast patients.
Manufactured plain brown, you are instantly provided with a strong, blank canvas so you can easily decorate and cover with pens and tin foil to achieve your shields and swords, with the reassurance that they won't rip or tear during battle. The sheets are a better solution to boxes as you will be able to cut multiple shapes out of one sheet, making it less time consuming and more cost effective.
All of our cardboard sheets are sold in packs and are great value, so if you accidentally cut one out in the wrong shape, fear not, there are still plenty still left in your pack. Once you have finished making your props, you are able to store the remaining sheets somewhere safe back stage until they are next required.
There you have it! Your little soldiers will be prepped and ready for battle in no time, and in traditional theatre terminology, "Break a leg!"… Or maybe not…
Best wishes,
The Packaging Doctor
Note: All the packaging problems our doctor receives are real queries from customers or non-customers.
If you have a packaging problem that needs diagnosing get in touch on Twitter @kitepackaging or email packagingdoctor@kitepackaging.co.uk