How To Use Wooden Pallets In Outdoor Construction – The Packaging Doctor
The Surgery Is Now Open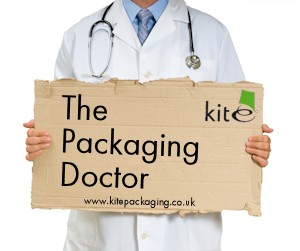 Dear The Packaging Doctor,
I am the Head Teacher at a primary school which also offers a children's day nursery facility. We are currently in the process of re-vamping the nursery facilities and would like to build a new playground for the children. As we are focused on the environment we'd like to build the entire playground out of wood but have discovered it is quite expensive! A builder friend of mine suggested using wooden pallets as they are cheaper but I'm worried about health and safety aspects etc. Can you help?
Yours Sincerely, Mr. Jones (Head)
Dear Mr. Jones,
It's true, construction using pure wood is often very costly especially hardwood such as oak. Wooden pallets are a great idea as they will provide a sturdy foundation and can then be broken down to construct other the rest of the playground. I would suggest our wooden timber pallets, constructed from strong, sustainably sourced timber that has impressive integral strength. These can be stacked, cut down, moved and re-used to create a perfect playground. What's more these pallets haven't been heat-treated which is common for many wooden products, ensuring that they contain no dangerous chemicals which may be harmful to children. However, I would recommend hiring a licensed builder to create your paradise, as far as the wood is concerned it is safe but the construction of the playground will need to be done by a professional to allow it to pass health and safety inspections.
Happy Building, The Packaging Doctor
Note: All the packaging problems our doctor receives are real queries from customers or non-customers.
If you have a packaging problem that needs diagnosing
get in touch on Twitter @kitepackaging
or email packagingdoctor@kitepackaging.co.uk