How To Weather-Proof A Stable – The Packaging Doctor
The Surgery Is Now Open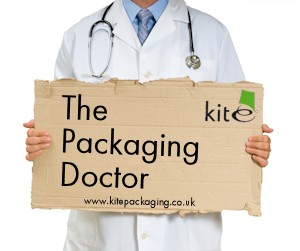 Dear The Packaging Doctor,
I own a large stable, out in the country, and need to find a way to weather-proof them at the back as currently they are open to the elements. My horses get very cold in the winter so I need good insulating material that can be put up fairly easily, and will be tough enough to withstand and snow, rain and harsh winds. Can you help?
Thanks, Christie
Hi Christie,
I've had a look at pallet wrap, the thickest we do is 23 micron, which is black security pallet wrap - good if you are concerned about people seeing inside the stable. It offers excellent tear resistance and is waterproof, I would recommend the extended core pallet wrap which makes applying by hand much easier, and wrapping it around the building or securing with a strong tape such as PVC packaging tape which offers premium adhesion or a specialist tape such as cross-weave tape which is made with glass fibres for a stiff fixture.
Alternatively, if you require something that is much tougher I would recommend extra heavy duty polythene sheeting, which is 250 micron thick and most commonly used on building sites. As well as puncture and burst resistance, it is weather-proof and comes centre-folded on the roll so it doesn't take up a lot of space. For securing this in to place I would recommend either nailing or using a tool such as a hammer tacker which has been specifically designed to apply heavy duty staples to waterproof linings such as polythene sheeting, particularly effective if your stable is a wooden structure.
Best Wishes, The Packaging Doctor
Note: All the packaging problems our doctor receives are real queries from customers or non-customers.
If you have a packaging problem that needs diagnosing
get in touch on Twitter @kitepackaging
or email packagingdoctor@kitepackaging.co.uk