Is there a place in the market for 'own brand'?
The consumer organisation Which? recently published research claiming that their members are confused by supermarket own-brand products that deliberately copy branded competitors. This is mostly done by using similar colours, images and design elements in the packaging.
As a result, shoppers can often end up buying the wrong goods by mistake. Imagine the shock when you open a packet of your favourite top-brand crisps or cereal only to realise you've bought a copycat brand instead?
However, according to the Which? research, 18% of people surveyed have deliberately bought own-brand products that look like top brand versions - either to see how it compares or simply because it is cheaper. Does it really matter what label is on your shampoo, for example, as long as it does the job it is supposed to?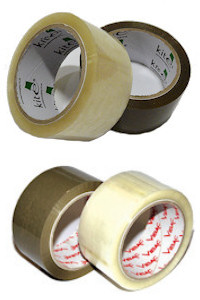 Economy versions of well-known branded goods are becoming increasingly popular, with consumers realising that there is often little difference in performance or taste. In some cases the products are made in the same factory, using the same raw materials! With the cost of the weekly shop rising, people are swapping the more expensive items on their shopping list for better value lookalike options in order to save money.
Choose for yourself
At Kite Packaging we believe that there is a place in the market for both recognised premium brands and own brand products. Some businesses will always buy the premium brand because their purchasing policy demands it, or because it can offer something other brands cannot. Others, however, will try to save money by choosing the cheaper own brand version.
Within our range of over 2,500 packaging products we offer both types - recognised brands such as Jiffy as well as our own low cost alternatives.
For example, you can choose between premium Vibac packaging tape and our Kite economy adhesive tape. Similarly you can use Jiffy bubble wrap or opt for our new Kite branded economy version. When sending books and other printed material in the post, you can protect them with a premium book wrap mailer or use our low cost book mailer instead.
In many cases customers prefer the own-brand products - we've had a lot of positive feedback for our Kite tape in particular, with some customers claiming it performs better!
What are your thoughts on premium brand vs own brand goods? Send us a tweet @kitepackaging