Kite Boxes Get Everywhere
As you know we take pride in supplying you, our customers high quality and reliable packaging solutions to meet your requirements, but I'm sure you can all agree with us when we say it's great to see animals using our boxes as a sanctuary, check out the cute Meerkat below. 
We all know how important it is to have that one place to relax and we never thought for one second that our boxes would be the place that cute little Meerkats spend their relaxing moments, but hey it just shows, we really do have a solution for every customer, no matter how small or fluffy. It's great to see our boxes being put to other great uses.
We hope you enjoy seeing the Meerkats at Pili Palas' Anglesey sat next to its Kite sanctuary as much as we do!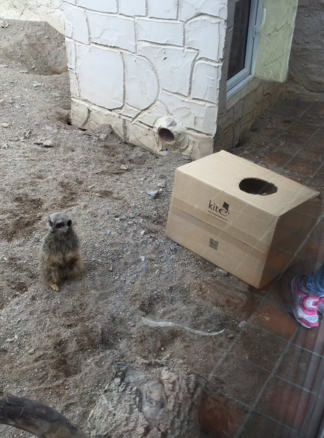 Thank you to @malawidave who sent this into us on Twitter!