Kite Foam Protection Clearance – Get Yours Today!
At Kite we work hard to continuously bring our customers great quality products at great prices, to ensure they are kept up to date with the latest industry innovations and trends.
This week has been a fine example, with our recent launch of our new, extensive foam profile range; providing protective solutions for products whilst in storage and in transit. You can read more about these fantastic new products here.
Following our new launch, and with the weekend looming, we decided that what better way to end the week than with a discount promotion. After all, who doesn't love a bargain?
We are offering a huge 50% Off Foam Corner and Edge Protection in our Clearance Sale, which features products from our previous foam stock range. From foam corners, to shock absorbers, there is foam protection available for all of customers, in all industries. But, be quick to get yours, as stock is limited.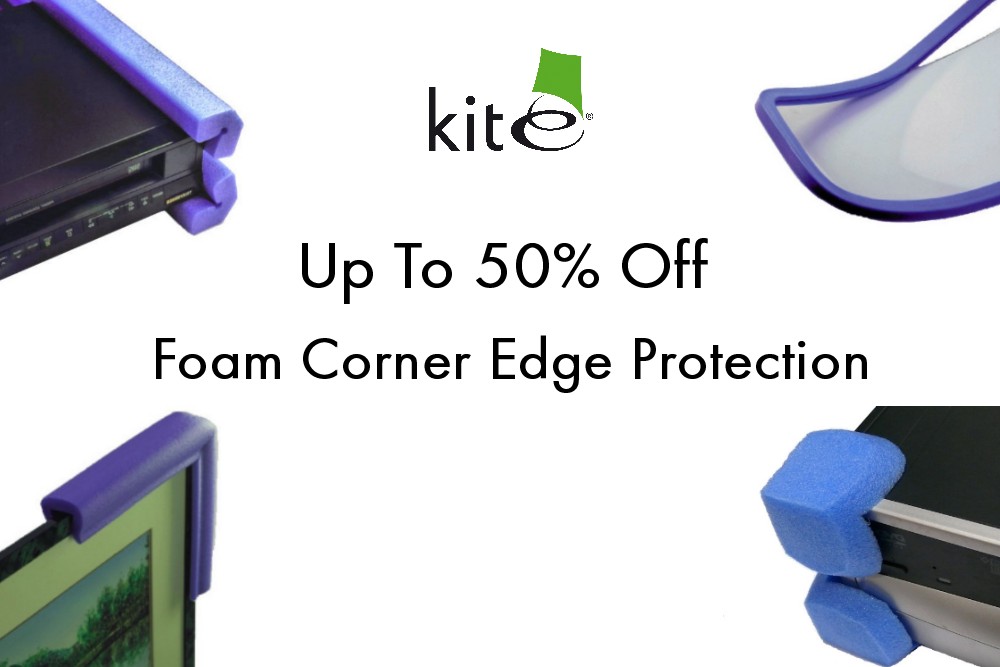 Once it's gone, it's gone! This range will be taken off the site once the promotion has finished, so it's a one-shot opportunity to get quality goods, at a bargain.
So, what are you waiting for? Call our friendly team today on 02476 420065 or view our clearance range here.
You'll be finishing the week knowing that not only are you protecting those corners, those pennies are safe too...