Kite now sell premium archive boxes at market beating prices
We now sell premium archive boxes at market beating prices
Our new range of premium archive boxes and transfer files are ideal for a range of storage requirements
We all like to think of ourselves, at home and work, as being highly organised individuals. Being proactively organised helps us be more efficient and give us a sense of control in our lives. In the workplace, being a natural organiser is a true skill and organised people often will often utilise a few simple tools to help them.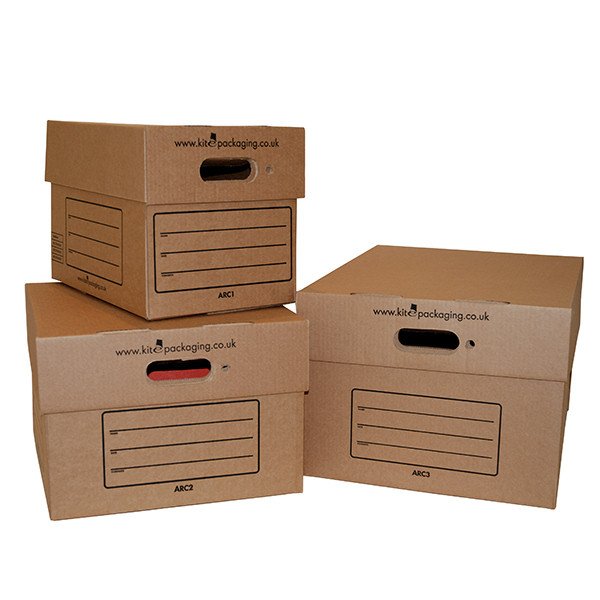 As one of the UKs leading packaging distributors we believe that the best place to start is with adequate storage solutions and in our own business we know only too well the importance of being organised. Our new range of archive boxes are typically the first choice when needing this type of packaging and storage solution, ideal for home and office use they are premium quality, reliable and importantly – are very competitively priced. Whether it's becoming more efficient in looking for those important documents or the need for safe, organised, clutter free storage, then archive boxes are the solution.
If you work from home, are a student, work in an office or just want to keep general documents at home safe and organised, then our archive boxes are ideal for you. Available in a range of different sizes the 3 – dimensional products are easy and efficient to erect and highly robust and rigid. They also delivered flat packed making them easy to store. Archive boxes are a classic example of a packaging product that could be considered as "every-day" with a wide range of uses - most of us have used them at some point.
The side hand holes make for ease of carrying and the printed panels allow you to add notation information. These premium quality, economy priced archive boxes are produced to a high standard which is key when being used to store certain documents for a long period of time. After in depth research assessing customers' needs in terms of design, sizes, quality and pricing of the boxes, we are proud to be able to offer the highest quality product at market beating prices.
To complement the boxes, our range also includes transfer files, these slot in to the archive boxes enabling users to divide documentation.
For more information please visit www.kitepackaging.co.uk or call 02476 420065 for more details.