Kite Packaging drive efficiency with warehouse storage solutions
Leading UK Packaging supplier, Kite Packaging is paving the way for warehouse organisation.
Employee-owned business, Kite Packaging, has launched its exclusive corrugated storage bins in order to drive efficient storage management.
The innovative packaging company has been developing packaging solutions since 2001.
The new corrugated storage bins launched by Kite, are sure to give many companies food for thought, as a clear, systematic storage structure lays the foundations for efficient business practice.
Each box is designed to make the organisation process simple and clear-cut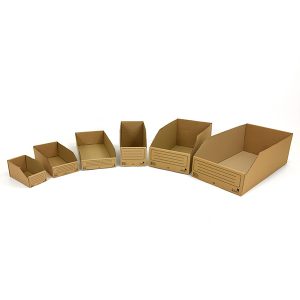 . Produced from corrugated carton, the boxes have been manufactured to securely hold the large scope of warehouse and distribution stock.
Ensuring the new product range covers all the different sized storage areas, Kite Packaging offer the range in two different heights and 6 variations of lengths and widths.
For more information on Kite Packaging and their range of products and services, please visit kitepackaging.co.uk.