Kite Packaging launch Instapack Quick Tuff RT
Kite Packaging launch Instapak Quick Tuff RT
The higher density foam provides protection for heavier items
Kite Packaging, one of the UK's leading suppliers of packaging, offer one of the most extensive ranges of protective packaging and have expanded their range of Instapak adding a heavy duty version.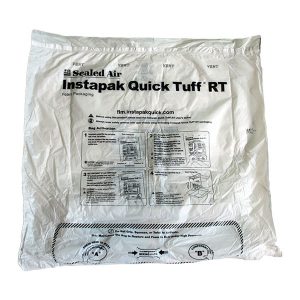 There are times when you need complete, all-round protection and Instapak is perfect for those occasions. Sending items in the post, particularly delicate or high-value items, requires confidence that the packaging can do its job. Guaranteed protection from Instapak expandable foam pouches gives customers peace of mind. The expanding foam packaging protects delicate items throughout the transportation process and provides a fast, flexible, superior protection for products.
When the foam pouches are activated the foam inside expands around your product to create the perfect custom mould. The result is bespoke foam fittings that fit exactly to the product you are protecting.
For more information on Kite Packaging products and services, please visit www.kitepackaging.co.uk