Kite Packaging Launches Coloured Mailing Bags Range
FOR IMMEDIATE RELEASE
6th May 2014
Kite Packaging Launches Coloured Mailing Bags Range
New bags are a cost-effective way to promote your brand
Kite Packaging, the UK's premium retailer of packaging, has launched a fresh new collection on their website. The new ranges of coloured mailing bags are ideal for adding branding to your packaging in a cost-effective way.
For many retailers who are just starting out branded packaging is often an expensive option, particularly if you are using relatively low volumes. However, in a market that is full of clever box designs and personalised packages it is becoming increasingly difficult for start-up internet businesses to stand out from the crowd. Kite has recognised this market gap and added mailing bags in pink, white, clear and blue to its online offering.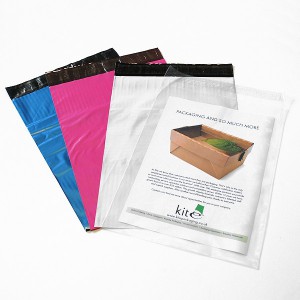 The bags are a great addition to the already popular packaging materials Kite specialises in for the craft, textile, gift and cosmetic industry. This includes coloured ribbed paper for creating perfect parcels, customised tape where customers can upload their own artwork to be printed on to a variety of tape substrates, tissue paper in a variety of colours from pastel to metallic and white presentation boxes. The new bags can be written on easily, saving money on labelling where necessary, and are manufactured from 55 micron (250 gauge) thick polythene which offers tear resistance so that products can be shipped without damage.
The clear bags in particular are great for creating your own branding, as a sheet of paper can easily be inserted with your company artwork to make the package stand out, they are also perfect if you offer a free magazine or brochure with your products that you want to show-off. All the bags come with a peel and seal strip on a generous 40mm lip, which as well as making your packing operation more efficient gives your products added security, thanks to the strong adhesive seal.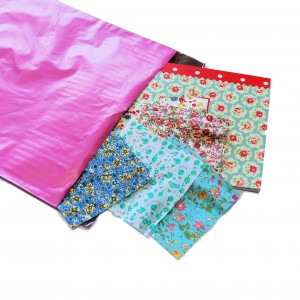 Coloured mailing bags are available in a range of sizes to suit all craft items from small ornaments to larger pieces, to find out more please visit www.kitepackaging.co.uk or call 024 76420065.
-ends-