Kite Packaging Launches National Charitable Giving Programme
FOR IMMEDIATE RELEASE
Kite Packaging Launches National Charitable Giving Programme
The growing company will be donating £7,000 to employee-nominated charities
UK packaging distributor Kite Packaging has introduced a brand new philanthropy programme across all its national branches. The employee-owned business has presented cheques to seven charities, totalling £7,000.
With seven site locations across the UK, Kite employees from each area were given the opportunity to nominate a charity to become their 'Charity of the Year'.
The chosen charities were recently presented with a cheque for £1,000 each, and include Macmillan Cancer Support, British Lung Foundation, After Adoption, Teens Unite and local hospices to the Rotherham, Swindon and Portsmouth branches – Bluebell Wood, Prospect Hospice and The Rowan Hospice.
Each branch plans to continue fundraising for their chosen charity throughout the year, with internal fundraising activities and individual support from employees. The philanthropy programme will become part of Kite's wider CSR agenda, which includes compliance with ISO 14001:2004 environmental commitments, and implementation of a Code of Ethics for the company and its preferred suppliers.
The decision comes at a time of significant growth for the company, with its biggest acquisition to date (Kite recently acquired Burnhead Packaging, a £4 million turnover business), and branch expansions across the country.
A Kite Packaging spokesperson commented "We are very lucky at Kite; 13 years ago we had nothing but the idea of starting a business founded on an employee- owned philosophy, in which every member of staff could share in the rewards that come from creating, and owning, a business. Now 13 years on we are a leading player in our sector, with a fast growing and profitable business which is hugely rewarding. The ability to share some of our success by donating to the nominated charities is a real privilege."
To find out more about Kite Packaging, and its products and services please visit www.kitepackaging.co.uk. See below for photographs of the cheques being presented to each charity.
-ends-
Cheque Presentations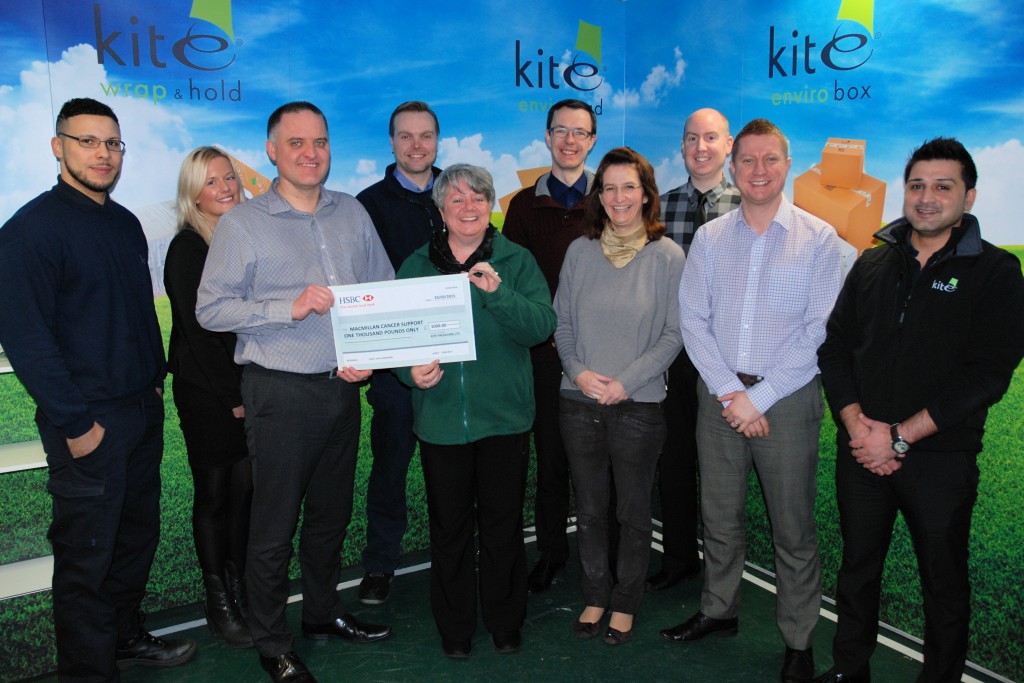 Kite Online presents a cheque to Macmillan Cancer Support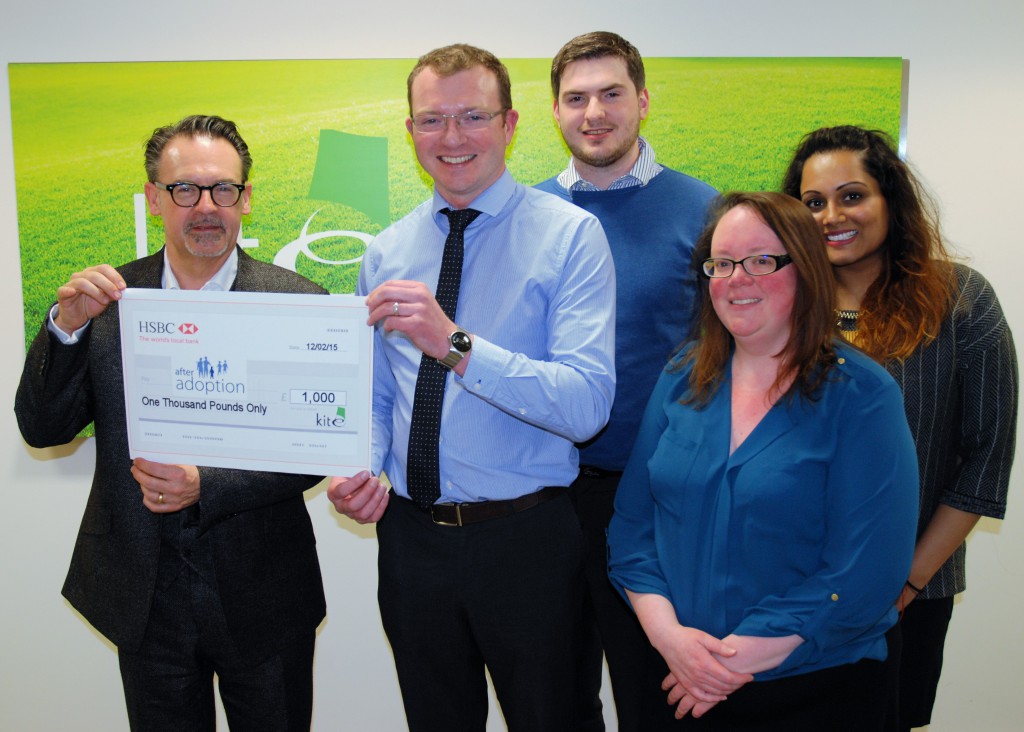 Kite Environmental Solutions presents a cheque to After Adoption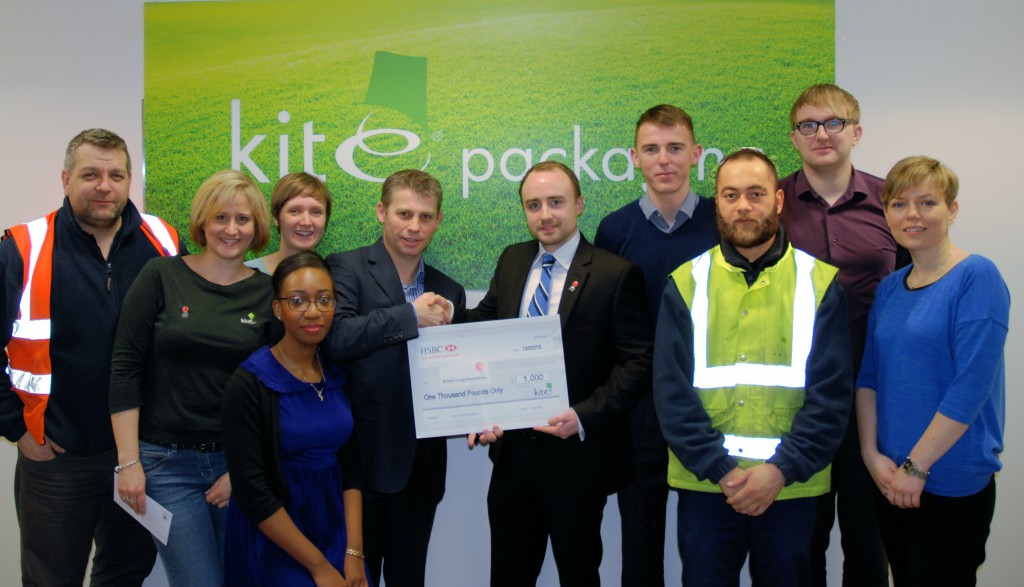 Kite Packaging Midlands Accounts presents a cheque to The British Lung Foundation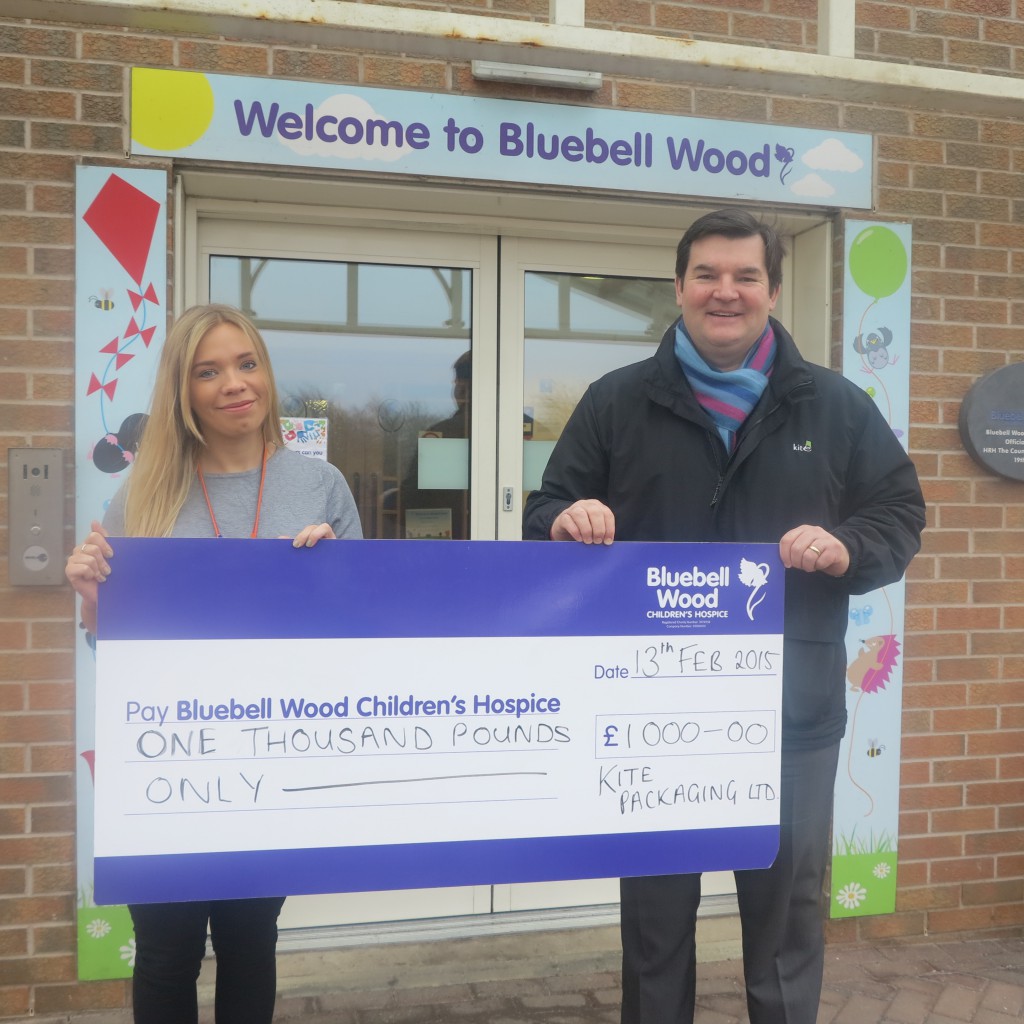 Chris O Reilly, MP for Kite Packaging Northern presents a cheque to Bluebell Wood Hospice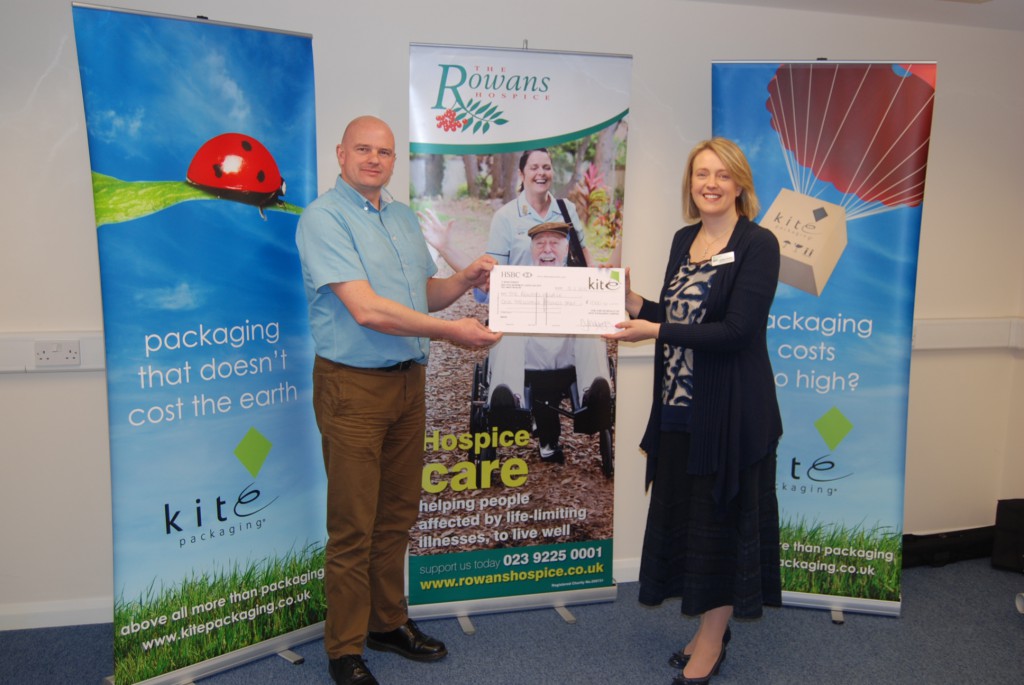 Chris Ireland, Office Manager at Kite Packaging South Coast presents a cheque to Rowans Hospice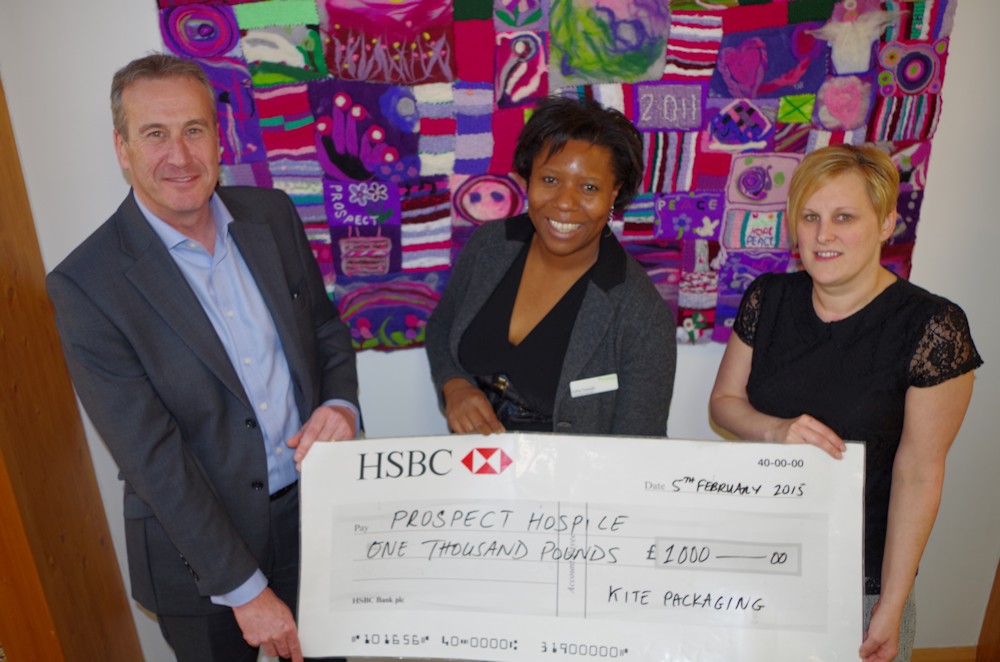 Neil Spears, MP for Kite Packaging Thames Valley & South Wales, presents a cheque to Prospect Hospice