Kite Packaging named as one of Coventry and Warwickshire top growth business stars
Leading UK packaging supplier, Kite Packaging has been awarded a place in the Coventry and Warwickshire Barometer 2018.
With its team of innovators and fast-paced development, leading UK packaging supplier, Kite Packaging has earned a place on the Coventry and Warwickshire Growth Barometer.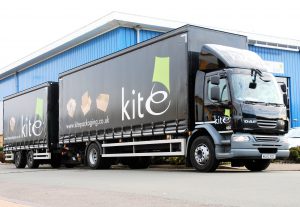 The prestigious report features the top 50 growth companies across the county who are flourishing in the business sector and organisations that have amassed highly successful three-year growth rates.
Kite Packaging has seen an impressive growth rate throughout its history, particularly over the last 3 years, earning the company the status of being one of the fastest-growing businesses in the county.
The scale of investment in infrastructure, vast product offering and international exports are setting Coventry and Warwickshire high in the UK business world as these top companies are recording strong levels of revenue growth and creating jobs as they invest in the future.
With a regional branch network across the UK in the Midlands, Rotherham, Swindon, Letchworth, Sittingbourne and Portsmouth, an Environmental Compliance business and a leading ecommerce offering, Kite Packaging has seen significant growth throughout its 16 year history.
A representative for the company said: "Kite Packaging is delighted to be recognised by the Coventry and Warwickshire Barometer as one of the county's fastest-growing businesses.
"As an employee owned business we have a true collaborative approach to what we do and our place in the report is testament to the hard work and success of all Kite employee-partners, suppliers and customers."
If you would like to find out more about Kite Packaging and its range of products and services please visit www.kitepackaging.co.uk.