Kite Packaging On The Radio
All we hear is radio ga-ga…
We've been quite excited this week as packaging has been taking over the airwaves! Okay not quite as dramatically as that, but it sure has made an appearance. Although it may seem unusual, packaging actually has a huge part to play in terms of the wider world and current issues that are in the spotlight.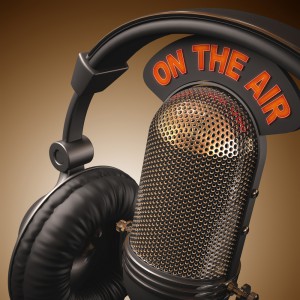 Firstly there is the topic of B2B (business to business) companies that operate on a product selling level. Many B2B operations sell a service or consultancy programme, which therefore happens on an entirely different level to e-commerce. Our online business operates on the principle that buying packaging is a very functional purchase, and therefore the personal interaction that most B2B operations has is lost.
On Wednesday (21st May) our Managing Partner Gavin Ashe spoke to BBC C&W about a recent news story that broke about Mellor and Anderson, two criminals that committed a series of fraudulent offences in 2012 – one of which affected our business. Back in May 2012, the scammers stole over £3,000 in packaging goods from us and we went on the radio for the first time to discuss the matter. A full investigation followed the conversation and we went back on Annie Othen's show this week to reveal that the two criminals had been sentenced – you can find out more detail about the case by reading our press release.
Annie Othen spoke to Gavin about a recent resolved fraud case
[Source: www.bbc.co.uk]
Annie as always was a great host, and asked Gavin how the case had affected the way we operate. The case has required us to be much more vigilant when processing credit accounts and authorising credit limits, as an employee-owned company when fraud is committed against us then all our employees suffer so we can't help but take theft personally! Of course we also expressed our gratitude to the station and Annie herself, for helping to publicise the original story and help to gain public interest to push forward with the case.
You can listen to the full interview below:
Next up, on a more national level was Radio 4 and its usual 'Radio 4 In Business' programme, presented by the inquisitive and interesting Peter Day, on Thursday 22nd May. The programme covered various key issues in the packaging industry, particularly with regards to environment. The packaging industry is often subject to criticism in regards to excess waste; however the programme managed to give a balanced argument of both sides and looked at how packaging businesses are continuing to innovate to produce more sustainable products.
Packaging companies are under constant scrutiny for the waste it produces
Visiting the Founder of the Brands, Packaging and Advertising Robert Opie, Peter tracked the idea of branding back to Victorian times when mass production became more common. The need for individual packaging came when manufacturer's realised grocers were adding to their food products, to add to the weight and therefore increase profits. Manufacturers needed to further control their products and attract customers with a brand image, individually packaged products meant food could be bought straight off the shelf without being touched by others.
Modern day packaging was also explored by the programme, visiting the factory floor of the Benson Group – one of the biggest suppliers of cartons for the food industry. Speaking to Helen, the Marketing Manager about the environment and packaging, it was argued that 10% of a products carbon footprint is the packaging. The idea of reducing packaging's environmental impact is to not only reduce that 10% but also protect the 90% - by creating materials that when used properly by consumers can also reduce environmental damage. This delicate balance is described by Helen as 'making the most of our resources effectively to manage waste in the first place.' A lot has been done collaboratively with packaging companies, brand owners and the government to effectively market a product without excess waste.
Lisa Carroll, Director of Technology at Rexam spoke about cans and aluminium innovations, at the moment the company are working on an aluminium bottle – which has 4 times as many processes than a standard can manufacturing. Lisa described it as an 'engineering wonder' and it's innovations like these that will help towards creating more sustainable products that have less impact on the environment. Last year Rexam reduced the weight of each can by 0.1 grams – this equates to 6,000 tonnes per year, proof that a small change can make a big difference.
Peter Day spoke to Benson and Rexam about sustainable packaging innovations
Of course the programme also highlighted that consumer behaviour has affected the way that products are recycled. Recycling plans in every council has meant that now 6 out of 10 cans are recycled every year, and consumers are becoming savvier when purchasing goods in terms of the impact it has on the environment. Consumer behaviour is a key driver in the packaging industry as a whole, and Grant Montague of Perception Research Services commented that although consumers may say that packaging isn't important to them it often is, in terms of their trust in the product and how well protected they think it will be. Consumers are sometimes swift to criticise 'excess packaging' but Grant argues that although this can happen, people will be put off by packaging that doesn't look robust or protective enough.
Kite's Enviro range has been designed to tackle the problem of packaging waste
Of course these key issues have affected the way Kite Packaging operates as well, and in particular we have concentrated on various headline products and made small yet significant changes to them to make them more environmentally efficient. Examples include removing the cardboard core from our pallet wrap, reducing the size of our tape cardboard core by 60% to make Envirotape and using heavy-duty single wall cardboard instead of double-wall to create our Enviroboxes.
If you missed it you can listen to the full 30 minute programme on the BBC website, here.