Kite Packaging Reveal Second Partnership for PPMA Show
FOR IMMEDIATE RELEASE
22nd September 2014
Kite Packaging Reveal Second Partnership for PPMA Show
The UK packaging supplier will be showcasing CMC Machinery's carton wrap machine on stand F90
After recent announcements that Kite Packaging will be partnering with Audion Swissvac on a 64 square metre stand for the PPMA Show, the UK packaging supplier has now revealed it will also be showcasing a 3D video experience of the award-winning CMC Cartonwrap machine.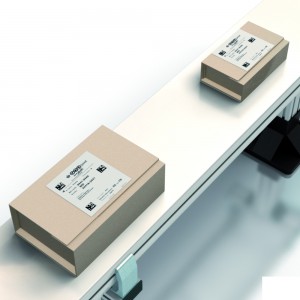 The Cartonwrap is an impressive machine from CMC Machinery, an Italian company who have are most well-known for producing wrapping, mailing and fulfilment machines built to be high-speed and reduce labour costs. The Cartonwrap has been designed using 30 years of innovative thinking from the company, and works by producing a fit for purpose box around a product as it travels through a conveyor. The machine can produce up to 1,000 packs per hour, and has the ability to print and press labels to the packs at the same time – making it ideal for fulfilment operations. The Cartonwrap picked up the PPMA Show award last year for Most Innovative Processing or Packaging Machine, and has been shortlisted for the Ecommerce Awards and the Postal Technology Awards.
Kite Packaging will be showing a 3D detailed video of the machine at the show, which takes the customer through a cartons journey from product to a fully wrapped and labelled carton, using a fully automated process. Kite's team of packaging experts will be on hand at stand F90, along with a representative from CMC who will be there to answer customers' questions and demonstrate the cost and space savings the Cartonwrap has to offer.
Speaking about the partnership a spokesman from Kite Packaging said "We are really excited to have CMC Machinery on board at our stand this year, along with our offering and Audion Swissvac's range we will be able to offer all types of customers an automated solution that suits their needs and budgets."
The PPMA Show takes place on 30th September – 2nd October, attracting over 8,000 visitors to the National Exhibition Centre in Birmingham. To register your place please visit: https://www.ppmashow.co.uk/
-ends-