Kite Packaging Set To Launch New 'Wrap & Hold' System
Kite Packaging Set To Launch New 'Wrap & Hold' System
First patent for the company - 'Wrap & Hold' will be unveiled at the Southern Manufacturing Exhibition on 12th February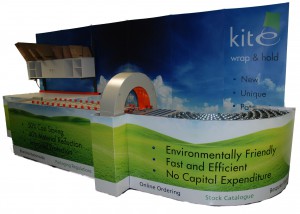 Kite Packaging gears up for another product launch this month, with the introduction of its 'Wrap & Hold' packing machine and system. The system is completely unique to Kite, and is the first patented design for the packaging business - driving the vision to be a leading innovator in packing machines and packaging automation.
The new product will be launched at the Southern Manufacturing Exhibition, stand J89 in Farnborough, Hampshire – which takes place on 12th – 13th February. Designed for high volume users the Wrap & Hold system offers a universal packing solution that is secure, saves costs and completely eliminates the need for void fill and in-box solutions. Material reduction offers huge environmental benefits, achieved through a flexible design element which allows for pack sizes to be significantly reduced – delivering even greater cost saving in the supply chain.
Wrap & Hold follows on from the enormous success of Kite's Mini Air Launch back in October 2013. Developed for a completely different type of customer, the new innovation offers a number of benefits including a 30% cost saving due to a 40% reduction in materials and labour costs. The packs designed for use with the machine are fully recyclable, including the film used to wrap items which produces a secure pack far superior to traditional void fill.
Wrap & Hold will offer customers an ideal alternative to foam-in-place and paper systems in regards to performance. To suit a variety of needs within the packing operation Kite has developed a variety of packs to run with the machine including postal packs in three different sizes, platform packs designed for engineering products and fragile items, as well as pick tray packs which have been designed with fulfilment operations in mind. The unique patented design has been developed to tackle a common problem in fulfilment warehouses, by creating a picking tray which converts into the dispatch packaging and eliminates the need to double handle goods.
Machines are available to rent through Kite's branch operation, and price plans will be tailored to customer needs.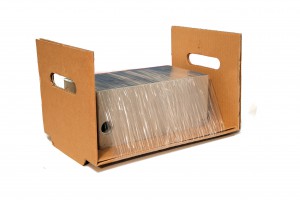 -ends-