Kite Packaging To Showcase Packaging Solutions At Autumn Fair
FOR IMMEDIATE RELEASE
24th August 2015
Kite Packaging To Showcase Packaging Solutions At Autumn Fair
Kite's Senior Management team will also be presenting seminars on Sunday 6th September
Kite Packaging, the leading packaging supplier in the UK, will be exhibiting at Autumn Fair from 6th – 9th September at Birmingham NEC.
As well as showcasing a range of solutions on stand 5M11 with their expert team, Kite's Managing Partner Gavin Ashe will also be speaking at the show on Sunday 6th September – presenting the 'Three Golden Rules of Packaging for Internet Fulfilment.'
As the season's number one gift and home trade event, Autumn Fair attracts over 29,000 visitors and 1,400 exhibitors each year. Kite will be positioned with the 'Gifts' sector, on stand 5M11, showcasing it's range of automated packing solutions.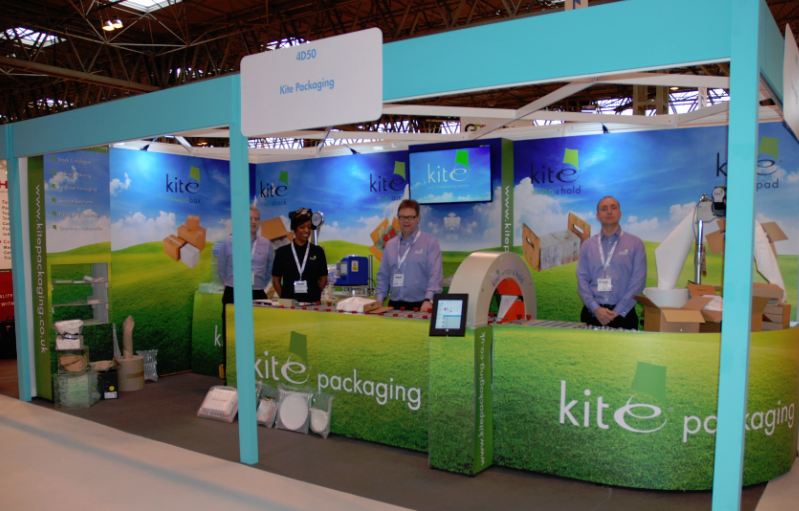 Kite will be demonstrating its leading range of machines including options for smaller retailers such as its Kite Mini Air and Kite Air Shock, designed to provide the best protection for goods using air cushioning technology, which has fantastic space-saving benefits.
Enviropad, Kite's incredibly fast paper void-fill system will also be on display, as well as Wrap & Hold – the company's innovative wrapping system that significantly reduces packing time and material costs.
On the stand, Kite's New Business team and experienced engineers will be answering visitor's questions about their specific packaging requirements, and recommending the best products for their operation.
The show kicks off on Sunday 6th September, when Andy Fay, Managing Partner at Kite Environmental Solutions will be presenting 'The Packaging Regulations, Are You Handling It?' at 12.15 – 12.45 in the Business and Sourcing Direct Theatre. With years of experience in the Regulations, the seminar will help businesses to understand if they are legally obligated to comply, and how they do it.
Also on the Sunday, Gavin Ashe, Kite's Managing Partner who looks after both Midlands Key Accounts, Kite Online and the National Distribution Centre, will be hosting a seminar about the 'Three Golden Rules of Packaging for Internet Fulfilment', from 3.30pm in the E-Commerce Theatre. Gavin has over 20 years' experience in the packaging industry, and has been a key player in ensuring Kite reacts swiftly to growing retail trends – such as internet fulfilment.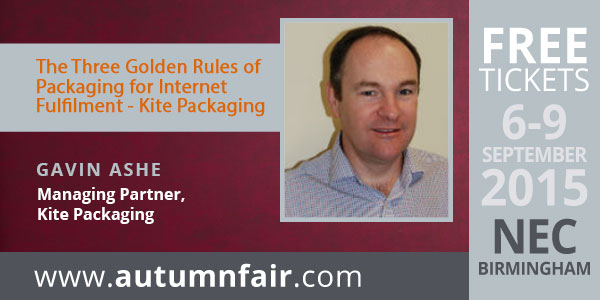 The session aims to help e-commerce businesses review their packaging methods, to ultimately solve bigger issues in the supply chain, such as transportation costs and space.
Admission to the show is free of charge, register online at www.autumnfair.com.
To find out more about Kite Packaging, and its products and services, please visit www.kitepackaging.co.uk
-ends-