We have upgraded our fleet with 2 new MAN trucks designed to be more economical and support safer driving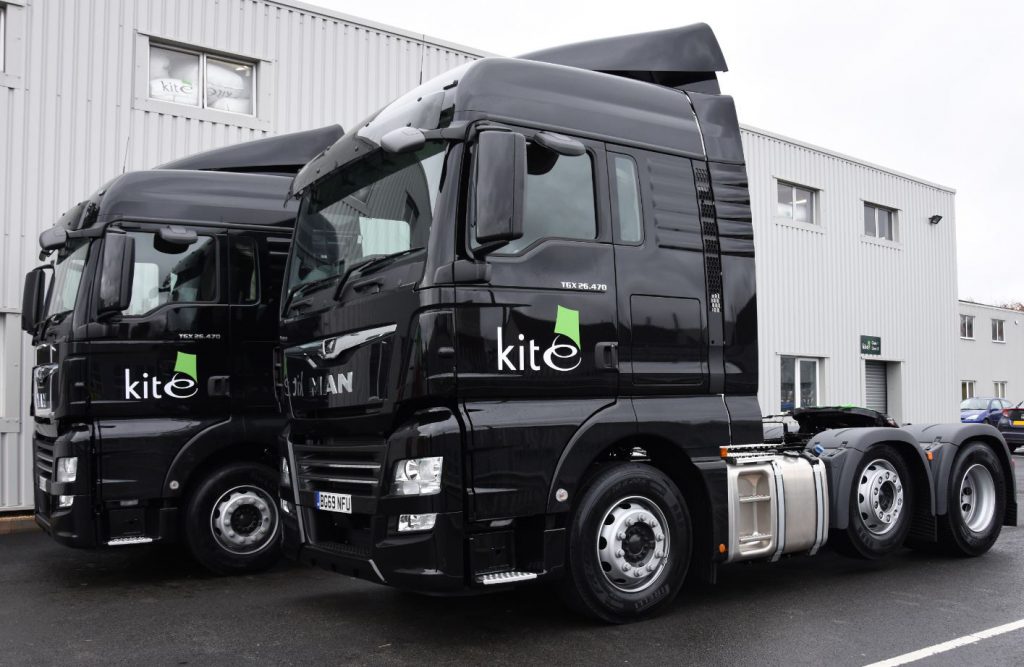 We have recently invested in 2 new MAN TGX 26.470 tractor units. Equipped with state-of-the-art on-board innovative systems designed to make journeys more economical, our latest addition to its fleet enhance safety and driver comfort and include high-specification driver sleeping cabs.
The adaptive cruise control regulates the speed of the truck and the distance to the traffic ahead, relieving the pressure on the driver and increasing traffic safety. All-round live-view CCTV provides drivers with the ability to see other traffic or obstacles, thereby minimising the risk when turning or manoeuvring. Our trailers are also equipped with retracting load restraints and load-bearing inner curtains.
The new trucks can hold a higher capacity of loads meaning fewer pallet miles for our National Distribution Centre and the latest fuel-efficient engines and tipmatic transmission, leading to more power and even greater efficiency.
For more information on our range of products and services visit kitepackaging.co.uk.