Kite Packaging's New Machinery Range
Following this year's PPMA Show 2014, held at the NEC Birmingham on 30th September, which saw us collaborate with Audion Swissvac on a whopping 64 sq. metre stand, we have now expanded our packaging machinery range to offer more choice and solutions for customers.
You can now buy:
...all through the Kite website, in just a few clicks.
We've included a whole host of content to make your purchase well-informed and stress-free such as videos and images, as well as - you guessed it - some of the most competitive prices on the market.
Of course, you must know by now that Kite is split in to two separate parts - the online business and our Major Accounts operation which is serviced through Kite's various UK branches, offering bespoke service and packaging designs to large businesses (usually multi-site operations).
For our Major Account customers new machines available include: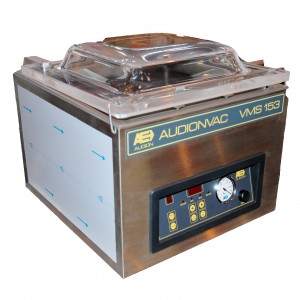 The new range has been launched following an upward trend in customers looking for automated solutions to their packaging operations. Often associated with food manufacturers vacuum packing is also incredibly popular with engineering companies looking to pack spare parts and kits quickly and securely. They are also fantastic for customers with high volumes looking for a more consolidated packing method.
The range of vacuum chamber machines includes four models - all with differing benefits and designed using the latest technology to remove excess air from pouches and protect from deterioration and damage.
The lowest priced vacuum chamber of the range – a single chamber desktop model, ideal for small items, retails at just £1,090 which is an incredibly competitive price for a vacuum packing machine. For more advanced operations there is a free standing machine available, featuring dual seal bars to allow multiple pouches, 10 programme settings and a 63m3/h pump capacity for fast and efficient vacuum packing.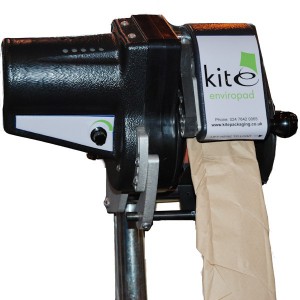 This launch also comes with the latest reveal of our new paper system, the Enviropad, which produces a highly competitive 3.8 metres of padded paper per second and uses extra-long rolls to increase speed in the void-filling area of retail and fulfilment operations.
Visitors of this year's Autumn Fair were treated to a sneak peek of our new system, with an official launch taking place at the PPMA Show.
The Enviropad is available through our Major Accounts operation exclusively and demonstrates highly efficient production values, with a virtually un-jammable design. It can be used with 50gsm and 70gsm environmentally-friendly paper rolls, which have been sourced to be priced at an incredibly competitive rate and come carton-less to save packaging waste.
We have also launched a range of heat shrink and seal machines due to the increasing demand of more professional looking products from retailers. These machines shrink wrap a product and seal the film to create a highly attractive pack, using a shrink hood system and an integrated seal mechanism.
The machines have been designed for customers wanting to move away from heat shrink guns as they can significantly improve speed in the operation, with our new offering including a system that can shrink and seal up to 1,200 packs per hour.
As well as this a new range of vacuum pouches have been made available at amazing prices, as well as a new integrated heat shrink desktop system.
Visit the Packaging Machinery page now to find out more!