Kite take part in Movember
Five members of the Kite team sported stylish mo's for the entirety of last month to fundraise for Movember.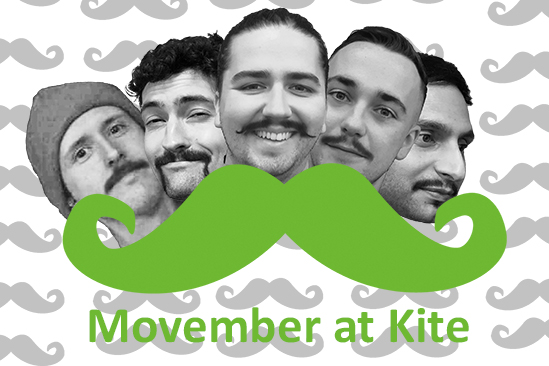 Movember funds a range of projects to promote men's health, ranging from the provision of mental health resources and suicide prevention programs to developing tests for prostate and testicular cancer to help reduce the impact of these devastating illnesses. With male lifespans being an average of 5 years shorter than women's as a result of largely preventable reasons, the charity is committed to addressing this crisis on a global scale.
Today, Movember has funded over 1250 projects across these main categories for the long-term improvement of men's overall health. The organisation currently works in 20 countries to create a united force against these problems facing men's health. At Kite, we are very proud to have contributed a collective £505 to the cause thanks to Adam Summers, Nick Weir, Jayesh Chohan, Hayden Porter and Jack Martin, in addition to all those who donated to the team.
Find out more about the incredible work carried out by the Movember cause here or make a donation if you wish.