Kite's 2016 Graduates share their experience of Kite's Graduate Development Programme
Kite's 2016 Graduates share their experience of Kite's Graduate Development Programme
Our 2016 graduates have now completed their first year with Kite, and have been busy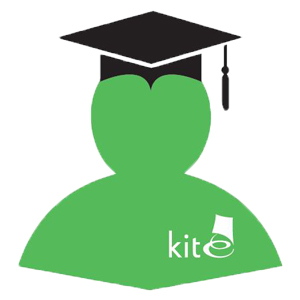 working on a number of projects across Kite's network of operations located throughout the UK.
We are pleased to share their experiences of the Kite Graduate Development Programme so far, to show what they have learnt and achieved, and what they are looking forward to as they enter the second year of the scheme…
Joseph, currently working on integrating Kite's recent acquisition
"Having interned at several companies in varying industries, you often wonder if a graduate scheme will ever live up to your expectations. However, I can honestly say that Kite's graduate scheme has not only met, but it has exceeded my expectations on every level.
I think that perhaps the thing which makes this scheme stand out so much is the investment that you as a graduate receive. As a graduate you are exposed to a wide range of roles, each of which come with a high degree of responsibility, but this responsibility is supported through a network of senior management who are always on hand to help you develop.
The aim of the scheme is to encourage graduates to 'aim high', and this is done by providing them with real life projects which make a real difference. In my first year I have been responsible for a variety of projects, including achieving BRC accreditation and even helping transition a recently acquired company!
All of these projects have not only allowed me to widen my skill set, but have also helped me to develop as an individual and this is something which I hope will continue as I progress with Kite".
Chris, currently based in Kite's Letchworth branch
"For me, the most impressive aspect of the Kite packaging graduate scheme is the opportunity for personal and professional development through the hands on experiences gained across all areas of the business. From day one I was thrown in at the deep end, relocating to the Swindon branch to work on meaningful resourcing projects alongside a role in purchasing. Since then, I have worked in Coventry as part of the online team and assisted operations management in Letchworth, where I was involved in obtaining Kites first BRC certification for storage and distribution. This, in addition to personal mentoring from the managing partners and constant exposure to new teams, has allowed me to learn what it really means to be a leader in a business environment.
The mutual desire of the chairman, the managing partners, and the graduates for this scheme to be successful is a real driving force and it's encouraging to know help is always there should I need it. With another year of the scheme to go, I am looking forward to continuing the learning experience and it's exciting to think about what the future holds".
Joss, currently based in Kite's ecommerce division, Coventry
"The Kite Graduate scheme has surpassed all expectations and has been a fantastic experience thus far and one that I am sure will continue. The scheme has offered me a variety of opportunities and insights from telesales, branch commercial operations and environmental compliance. The journey thus far has been a steep learning curve, but one with continued support at every step of the way.
Some of my key experiences thus far have included: telesales, sales visits, customer presentations and meetings, assisting in operational management both in our packaging and compliance divisions. Unlike university where it is all theory, it is quite satisfying seeing something you have worked on be put into practice and produce positive results. It is a sense of achievement that creates a drive to do more and to do better!
The best part about the scheme is its rotational nature, and as a direct result it has rewarded me a wealth of knowledge in a multitude of different areas. It allows me the opportunity to work on both hard and soft skills which you only briefly touch upon in university. Whilst your degree will always be relevant, it is only theory. Getting to put aspects of it into practice and see how actions play out in real world scenarios with real people producing real results is an interesting and fulfilling activity. It builds your confidence and really sets the foundations for a great career.
Further to the above, my technical knowledge both IT and product based has improved leaps and bounds. Our generation is always praised as being the first to truly adopt and take on technology as a mass group and are believed to have a truly good understanding. This past year has truly taught me more than I could have hoped, and made me realise how much more there is yet to learn, and this is a truly exciting thought!
If there is anything I can take from the last year, it is that Kite and the scheme is a perfect environment for someone who is eager to learn and make inroads into a truly great career!"

'Like' our company Facebook page and our dedicated Graduate Facebook page for news and updates!