Kite's 2017 Product Highlights!
Kite's 2017 Product Highlights!
To celebrate another successful and busy year at Kite, we look back at our most exciting product launches from 2017!
Klikstor Archive Boxes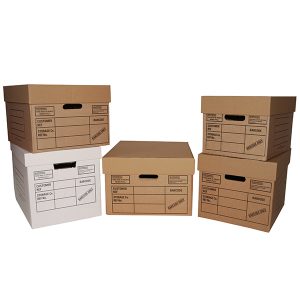 After our acquisition of Brook's Packaging in June 2017, we launched the leading, premium brand of Klikstor archive boxes, a full range of strong and sturdy boxes for archiving and storage purposes. With their unique design, these boxes are easily assembled in seconds, and you can add notation information on the printed panels to help make organising your paperwork, documents and other items efficient!
CD, DVD and LP Packaging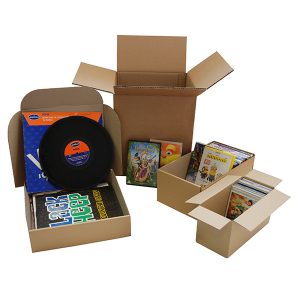 Perfect for both sellers and collectors of CDs, DVDs and LPs, our range of media packaging offers a range of solutions!
For CDs, our unique twist-wrap mailer securely protects up to 6 CDs, and our open and closed top inner trays are great for storing up to 25 CDs. 8 of these trays fit within our reliable double wall boxes to store a total of 200 CDs. Similarly, our DVD range includes open and closed inner trays, which make organising collections effective, and these can be stored and protected in our sturdy single wall boxes.
As vinyl records make their comeback, our range of postal solutions include corrugated mailers and an easy-assemble postal box, and for collectors, our double wall boxes are ideal for storing between 50 and 100 LPs. Store 7" records using our push-lock box, which is a great all-in-one solution.
Labels & Labels on a Roll
2017 saw the launch of our new label ranges.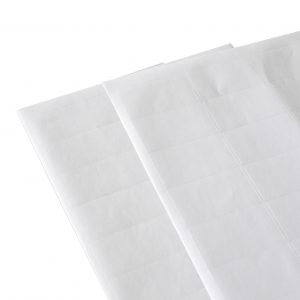 Kite's laser and inkjet labels are multi-purpose labels ideal for dispatch and shipping purposes. Our range includes both curved and square corners, and circular labels which are suited to a variety of industries.
Labels on a roll are commonly used in pick and pack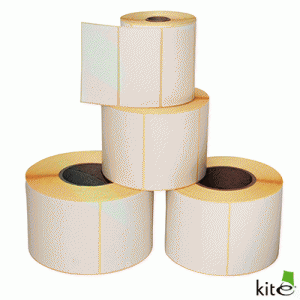 operations and to label consignments. With a permanent adhesive, these uncoated, direct thermal labels are perforated to make tearing multiple labels simple, and are available in a range of sizes to suit your purposes.
Strapping Tools & Kits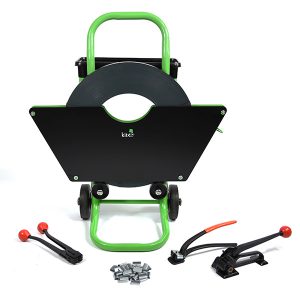 Over 2017, Kite introduced a range of high quality strapping tools, across our ranges of polypropylene, polyester, steel and corded strapping. These have included tensioners, sealers, combi-tools and specialist tools such as friction-weld tools.
Our latest additions to our strapping range include tailored kits for polyester, corded and steel strapping. Containing all the tools you need to secure loads and pallets of goods, these kits include high quality tools and equipment to rely on.
Specialist Tapes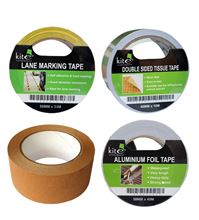 To extend our already comprehensive range of packaging tapes, this year saw the launch of a number of specialist tapes suitable for particular industries.
Paper kraft tape is widely used in the art and framing industry, and has a long lasting adhesive.
To mark hazardous areas in warehouses or factories, lane marketing tape is clearly visible due to its bold yellow and black striped print.
Perfect for arts and craft, advertising and general purpose, our

Wrap pallets 40% faster than doing it by hand with Kite's Stretch Safe machine! This manual system that applies stretch film to pallets like a machine includes a roping device to ensure load stability, and relieves works from fatigue from bending and stretching. When used with Kite's high performance, puncture resistant film, pallets are uniformly wrapped and less film is wasted, making the entire process more effective.

New postal solutions!

Triangular postal tubes – delivered flat-packed and easy to assemble, this solution is ideal for protecting rolled items such as documents, prints, posters and more. They are suitable for being handled in the courier network and present your items in a professional manner.
Brown postal boxes – Available in three sizes, these boxes are easy to assemble and sturdy to protect items in transit
Board envelopes – Perfect for sending documents, certificates and other important print media in the post, as they are protected by strong board helping to prevent the item from being folded or damaged. Our range also includes envelopes with courier handling information to ensure your items are delivered with care.

We hope that we have been able to provide you and your business with all the packaging you need to meet your requirements, and we hope to work with all of our customers again in 2018, as we continue to add to our extensive product range!