Makeshift Windows For Children's Playhouses – The Packaging Doctor
Childhood is arguably the best years of anyone's life, filled with adventures and fun. From building dens out of duvets and pillows late at night, sneakily dressing up in your mum's high heels or expensive make-up, to spending hours digging in the garden making mud pies with your friends!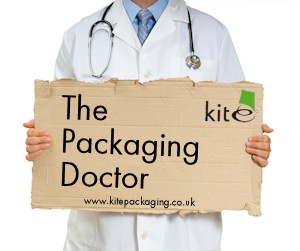 It's a non-stop frolics for a child, but as a parent it is a number one priority that our children are always kept safe while they play. We all expect some grazed knees, spillages and mucky finger prints left over the windows after we have spent hours cleaning the house, but it is important to know that the toys that we buy for our children are practical – and keep cleaning and assembly time to a minimum.
Today in the surgery we look at a patient who manufactures children's play houses. Read below how I helped provide the perfect solution for her and the windows to her products. It is interesting that sometimes the simplest of products can provide the most effective solutions!
Hi Doctor,
I have recently started a new business and now manufacture children's play houses.
The issue that I face is that I am trying to source a good quality plastic to make the windows for the houses, as the one I am currently using isn't as strong or practical as I would like it to be.
It is critical for my purchase that the new material is child proof! It must be a product that is safe, easy to keep clean (as we expect there will be lots of mucky finger prints and spillages involved) but also a solution that won't take up too much room storage wise as we are limited on space at the moment in our warehouse!
What would you recommend?
Thanks,
Sue
Hi Sue,
Congratulations on the new business venture and thank you for your bringing your question into the surgery today.  I have the perfect solution for you.
I would recommend the use of our polythene sheeting. This clear material is an extremely popular and versatile product that is used by our customers for a range of uses; in particular for the use of greenhouses and product protection against the elements, perfect for your play houses.
The sheeting is both waterproof and water resistant which means it will be easy to wipe away any sticky finger marks or spillages, and is a much safer alternative to using glass.
With regards to storage, our polythene sheeting is centre folded on a roll so it only takes up half the amount of warehouse space, and is available in a range of widths to suit a variety of applications. Once you have chosen a suitable width the sheeting can be easily cut to size, providing you with the right amount of plastic you need for your house windows.
Hope this helps!
The Packaging Doctor
Note: All the packaging problems our doctor receives are real queries from customers or non-customers.
If you have a packaging problem that needs diagnosing get in touch on Twitter @kitepackaging or email packagingdoctor@kitepackaging.co.uk