Have you recently or in the past year graduated from University with a 2:1 with the ambition and talent to succeed in an entrepreneurial and rapidly expanding business? If you answered yes to these then look no further. Apply for our graduate programme now on our Graduate Page, applications close Wednesday 22nd June 2016.
To learn more about the programme meet our 2015 Graduates below to see what they have to say.
"How have you found the scheme and what have been your key experiences, and how have you progressed?"
Kurtis
In all honesty, the Kite graduate scheme has surmounted my expectations. From day one, I've gained considerable exposure to the commercial business environment and have had the opportunity to get really hands on. What's more, the projects I've been involved in have made a real difference to the company, and it's great to see work I've helped implement come into action and be used through Kite.
One of the best parts of the scheme, for me, is the diversity. It's crazy to think I've been able to develop and hone such a wide variety of skills having only been here for one year. For example, I've consummated everything from going on my own sales visits and presenting to customers, to working on internal projects which require an advance use of VBA and Excel.
Although the diversified nature of the role can be quite demanding at times, due to the structure of the scheme, a very strong support network exists. I have regular meetings with senior management, and I get a great sense of wellbeing knowing that my professional future is highly backed. After all, the scheme is the chairman's personal project!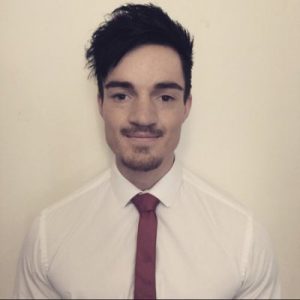 Andrew
Fresh out of studying Mathematics at university, I knew I wanted a role that was challenging but also one that would be a continuous learning experience. The Kite Graduate Scheme has absolutely smashed these expectations. Throughout each module I was chaperoned by a managing partner, who worked hard to develop my management skills and provide me with fresh experiences. This unique opportunity meant I was able to learn from just working with the managing partners, observing how they approach each task and how they conduct business.
Throughout my modules I was encouraged to think creatively and explore new ways of doing things. I was given exciting projects in all areas of the business that were not just training exercises, but concluded in tangible change. When I embarked on this scheme, I did so with a group of other graduates. There is a strong sense of camaraderie amongst the graduates, we support and encourage each other throughout our development. My favourite part of each module is the end of each module review, where the graduates come together, present their module experiences in front of senior management and partake in team building. Each of the graduates seems a world away from where they were at the pervious review. This scheme has allowed me as an individual to flourish, develop my strengths and work on my weakness in a business full of opportunities.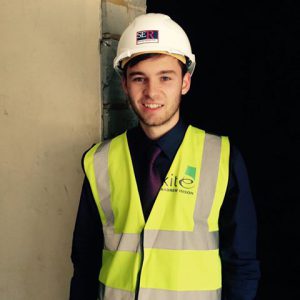 Steven
This Scheme has broadened my experiences as both a professional and an individual challenging me in a multitude of ways. Overall it has led me to develop a much greater understanding of not just the various avenues of the packaging distribution industry but also has provided me a wealth of knowledge of the business world. From spending time and gaining understanding of our bespoke branch services to purchasing products from overseas, further dealing with how international payments are provided and finally looking at how Kite aims to grow both organically and through acquisitions in order to widen its customer base whilst maintaining the strong relationships we hold with our clients.
I feel that the key areas of personal growth I have attained have been in my ability to sell my ideas to other individuals, not just to external customers but also to portray my thoughts to others in team orientated projects within the company combined with an expansion in my knowledge of the demands of the market place. Finally gaining insight into how our company is putting in place the infrastructure to continue its exponential growth, and dealing with the rigorous demands of this surge.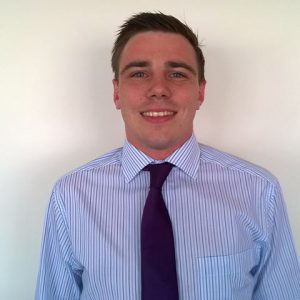 Fabian
The Kite Graduate Scheme has been a fantastic experience so far and one which I am sure will continue to exceed my expectations. The scheme has offered me an insight into a multitude of business areas, including operations management, sales and purchasing. I have been given great support from everybody in the company and feel the environment urges not only me, but all of the graduates to be successful.
It is hard to put my finger on a finite number of key experiences as there are more than I can talk about in this short case study. Some of my key experiences include: assisting in operational management, sales visits and customer presentations; and the sense of accomplishment after creating various operational efficiencies through the implementation various project work I have done.
The scheme has given me a wealth of knowledge in various different areas, and has allowed me to develop both hard and soft skills which you would never get from reading a book or listening to a lecture. Kite has allowed me to transfer and build on skills and knowledge which I learnt in my degree, allowing me to apply this knowledge to real business situations, boosting my confidence and helping me to advance. I have shadowed and worked with some truly inspirational characters, teaching me the traits of a good leader; discussing with me about how their career has progressed and giving me areas for thought about my own progression.
In addition to the above, I have also progressed in leaps and bounds with other technical knowledge. Taking my computer literacy and understanding of technology as an example, when I left University I felt like I had a solid understanding of IT and technology but over this year I have learnt things I did not even know existed and how they can be applied to business.
Speaking from personal experience, Kite is the perfect company for an eager graduate looking to 'Aim High' and be successful in their career!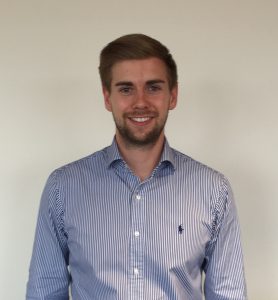 David
The graduate scheme has offered me many opportunities and it is not even half way done. It is indeed what it says: an Aim High programme that will throw you straight into what business means. The programme is very varied, it involves a lot of new things to be learnt and you are surrounded by smart, professional and friendly people. It brings many challenges but the outcome is satisfactory.
During the programme I had contact with customers, suppliers and different people within the company, from the chairman, managing partners and managers all the way down the hierarchy. I personally have been involved in some major projects for Kite. One of them was obtaining a certification for the warehouse and distribution. It was a challenging project but the final outcome was very satisfying and I am glad that I was able to add value to the business. Apart form the various projects that I've worked on so far, which developed me in various areas, I believe that the most important experience for me was working in different teams with different people. Getting to know people and see how everyone has an excellent but different approach of work has allowed me to gain new skills and add value to my existing ones. Personally I believe that this is what drives Kite and what allows the business to develop so quickly, the people.