Kite Packaging Newsletter: October
Kite Packaging October Newsletter
Dear customers,
It's mid October, which means it's only 9 weeks until Christmas and both Halloween and Bonfire Night are just around the corner. We're now in our busiest period of the year, with everyone stocking up on their packaging before the Christmas rush. Have you got everything you may need?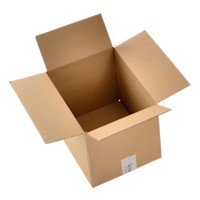 The past month has seen a huge number of site updates which we hope will make it easier than ever to shop online. We've introduced Mixed Pallet Loads of cardboard boxes, for customers who order a range of different sizes. We've added a Box Size Finder to help you find the size you're looking for quicker.
We've added several new products to our growing range too, including BDCM Cartons and extra large Pallet / Europa sized 0201 Double Wall Cardboard Boxes. In addition to this we've added more sizes and styles to our range of environmentally friendly Presswood Pallets and now sell our Machine Pallet Wrap in single rolls for growing businesses that don't have the warehouse space or capital for full pallet loads.
Our website now features a section on the diverse range of other services that the Kite Packaging Group offers, from Bespoke Solutions & Services to our Packaging Regulations Compliance Scheme. Have a look at what else we offer, and find out more about Kite.
Kristina