Our Kite Online division has donated £1000 to Warwickshire & Northamptonshire Air Ambulance
Our online division based in Coventry has nominated Warwickshire and Northamptonshire air ambulance to receive a £1000 donation.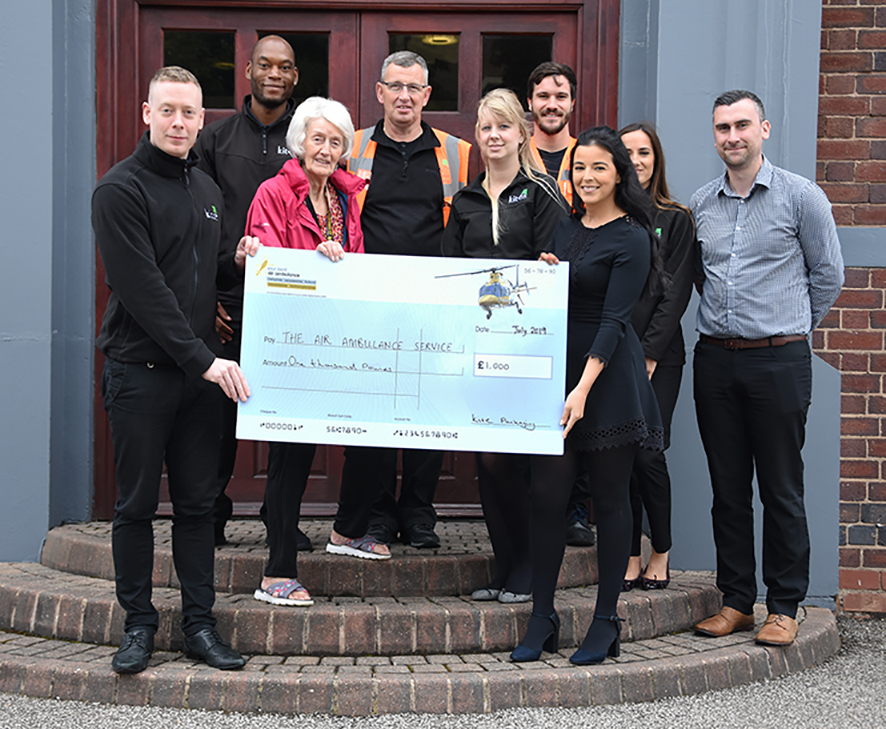 Air Ambulance is a non-government funded charity that was launched in 2003. Their two helicopters provide a rapid response to trauma and medical emergencies over an area of 3850 square miles, covering many of the UK's major road networks.
Employees at our Coventry base met with some of the people that volunteer for the air ambulance and heard some of their many heroic stories of the incredible work the air ambulance teams carry out.
The money that our online division has donated will enable the air ambulance to continue attending medical emergencies that occur within the region 24/7, 365 days a year.
Laura, a fundraiser for the Air Ambulance said: 'The generous donation of £1000 from Kite Packaging Ltd will help to fund our life-saving service in Warwickshire & Northamptonshire. We're not government funded so rely solely on public donations.
The funds could help pay for a number of things: £10 could pay for fuel to drive the Night Car 50 miles, £28 could cover the costs of fuel for an average shift and £124 – could pay for a vacuum splint for fractured limbs."
For more information on the Warwickshire & Northamptonshire Air Ambulance or to make a donation visit their website here.