Our Midlands Regional Distribution Centre has donated £1000 to Macmillan Cancer Support
Our Midlands based Regional Distribution Centre has chosen Macmillan Cancer Support as their nominated charity for the year, a charity that provides an incredible support service for all those with a cancer diagnosis.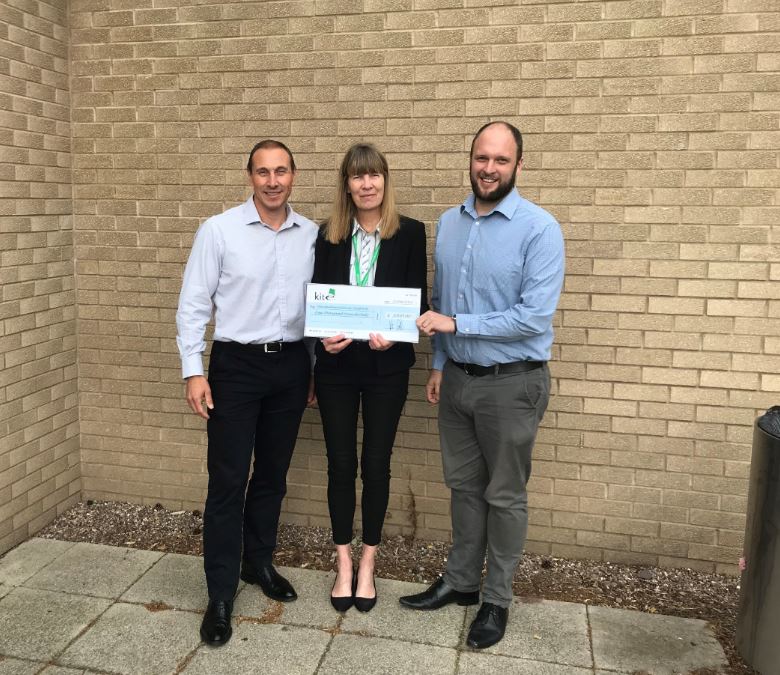 Managing Partner for our Midlands RDC, Justin Filby, visited Macmillan Cancer Support team last month with a colleague, where they met with Pauline Lewis a Senior Fundraiser for the charity, The Midlands team were proud to pledge their support and hand over a cheque for £1,000.
The donation will help provide the funding for a Macmillan nurse for almost one week in support of care for people living with cancer, as well as ensuring their families receive essential, medical, practical and emotional support.
A member of our Midlands team has experienced the incredible support from Macmillan first hand with a loved one being given emotional and practical support throughout a very difficult time. Donating to Macmillan Cancer Support is a very fitting cause for our Midlands team.
If you would like to make a donation towards Macmillan Cancer Support or to find out more about the charity, visit https://www.macmillan.org.uk/