Our Northern Regional Distribution Centre has donated £1000 to Rain Rescue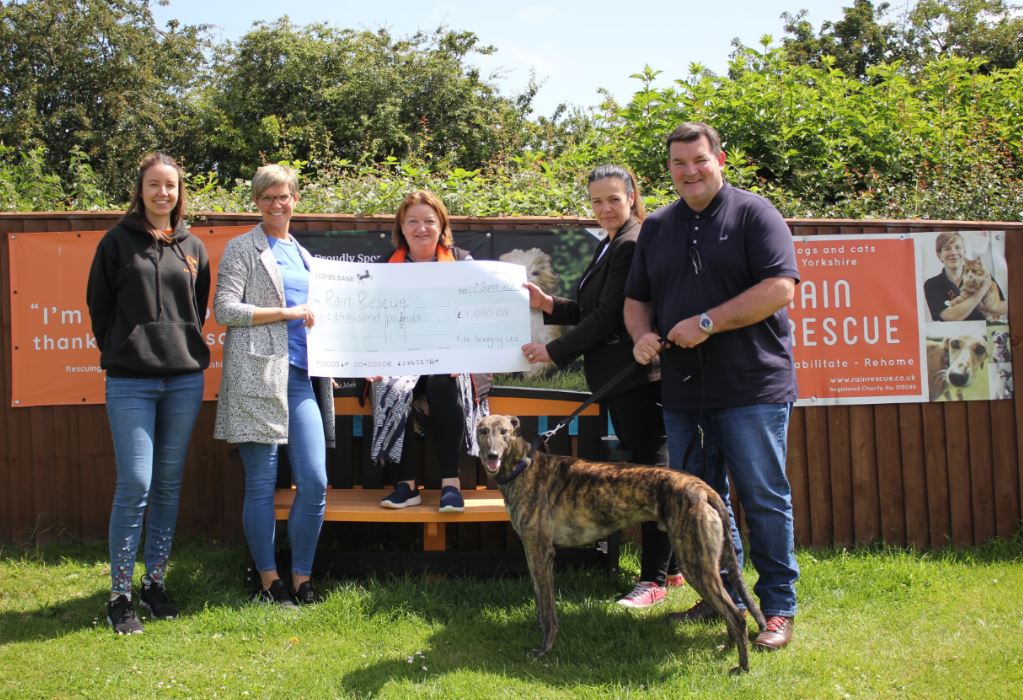 Our Regional Distribution Centre based in Rotherham has nominated a local charity, Rain Rescue, as its 2019 charity.
The nomination oversaw our Northern RDC donate £1000 to the charity, to help them continue the incredible work they do for animals.
Founded in 2002, the charity has saved the lives of thousands of dogs and cats who are most at risk in and around Yorkshire.
Rain Rescue's centre provides the space and support needed for these abandoned animals to recover, thrive and find a loving home.
Each year, the organisation saves between 400 and 500 dogs and cats from crisis, taking them into the care of Rain Rescue to rehabilitate them and help them find a new forever home with a dedicated owner.
Managing Partner of our Rotherham RDC, Chris O'Reilly, had the opportunity to visit the charity and deliver the cheque to its dedicated team as he met some of the animals.
A community fundraiser for the charity expressed their appreciation of the donation from the Kite team, a move which will help fund the charity's day to day care.
For more information on Rain Rescue or if you want to make a donation, please visit rainrescue.co.uk.