Our recent launch of sustainable packaging swaps
The nation is unanimous on the fact that single-use, non-recyclable packaging is to be avoided. However, these solutions are usually very low-cost, lightweight and effective at preventing breakages. As a business owner, these factors cannot simply be ignored and instead must be carefully calculated alongside environmental concerns. So, at Kite Packaging we only source products that meet all the requirements of growing businesses. A sustainable swap is only truly sustainable if it boasts the same or better qualities than the item it is trying to replace.
Translucent paper?
The latest eco-friendly alternative to be added to our website is our
paper document wallets
. It had been assumed for years that only plastic would provide the necessary water resistance and transparency required to adequately protect important documents during transit. However, the glazed coating makes the cover of these wallets both translucent and waterproof while remaining 100% paper based. This means that the entire product is plastic-free, recyclable after use and has been sustainably sourced. Oh, and the wallets feature a peel and seal strip to directly attach to either a box or mailing bag with "100% paper" clearly visible in the corner to communicate its sustainability to the customer.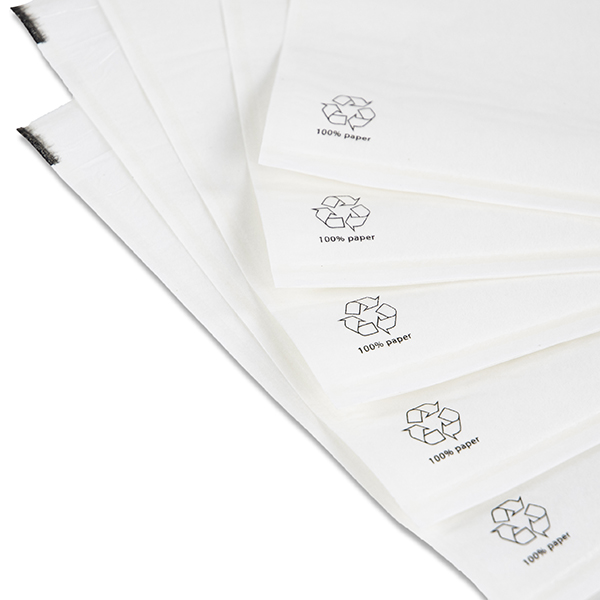 Burst the bubble
Bubble wrap seems to be one of the toughest packaging habits for people to break, likely due to its reliability and the fact that the user can see and feel for themselves the level of cushioning in those surprisingly satisfying bubbles. Yet, there has been a wealth of innovation in this area due to firstly, the fact that this wrap is not easily disposed of and often doomed to harm the environment for many years to come. Secondly, it is impractical to store large quantities in a warehouse as it takes up a colossal amount of space.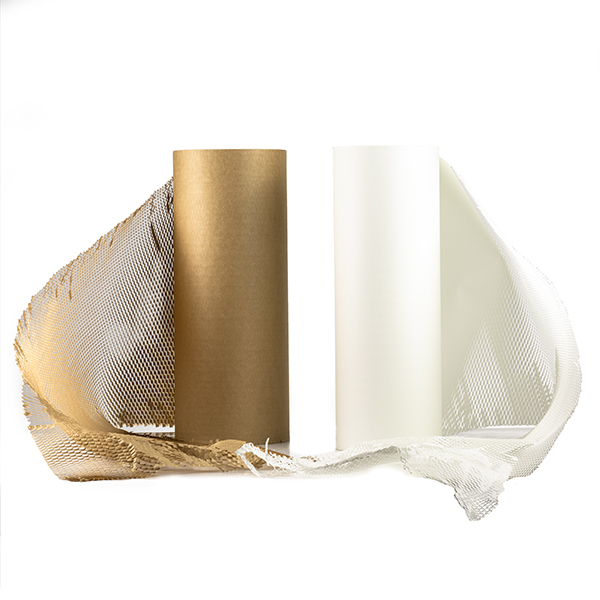 Introducing a product that is 100% recyclable, biodegradable and expandable, resulting in a huge space (and cost!) savings: hivewrap. Rather than bubbles of air, hivewrap consists of hexagonal shaped cells that can contort and flex around an object to provide a tight layer of cushioning. This honeycomb texture arrives flat and expands when in use, reducing the storage space required by 20 times compared with bubble wrap and activating a 35% cost saving. The hexagon is one of the strongest structures there is, so you won't be sacrificing on reliability either. Complete with a selection of dispensers for ultimate pack efficiency, the hivewrap range is one of the most technically and environmentally impressive products Kite has launched this year.

Paper products continue to reign supreme
A trend seems to be emerging now, doesn't it? Plastic lay flat tubing is another product that can perform equally as effectively in recyclable cardboard, minimising the amount of plastic destined to sit in landfill. Our cardboard tubing on a roll goes a step further by being manufactured from recycled material and going back into the cycle after use by being recycled kerbside. The packaging arrives on a roll so can be cut to a customisable size, reducing waste and allowing for easy economisation of the product. Once cut to size, the card can be sealed in four different ways, using staples or tape in a variety of folds to best suit the dimensions of the item being packed. This makes the solution perfect for long, awkwardly shaped items as well as the smaller objects that might be supplied in flat lay tubing. For example, furniture, tools, pipes and sections are all well protected by the corrugated card.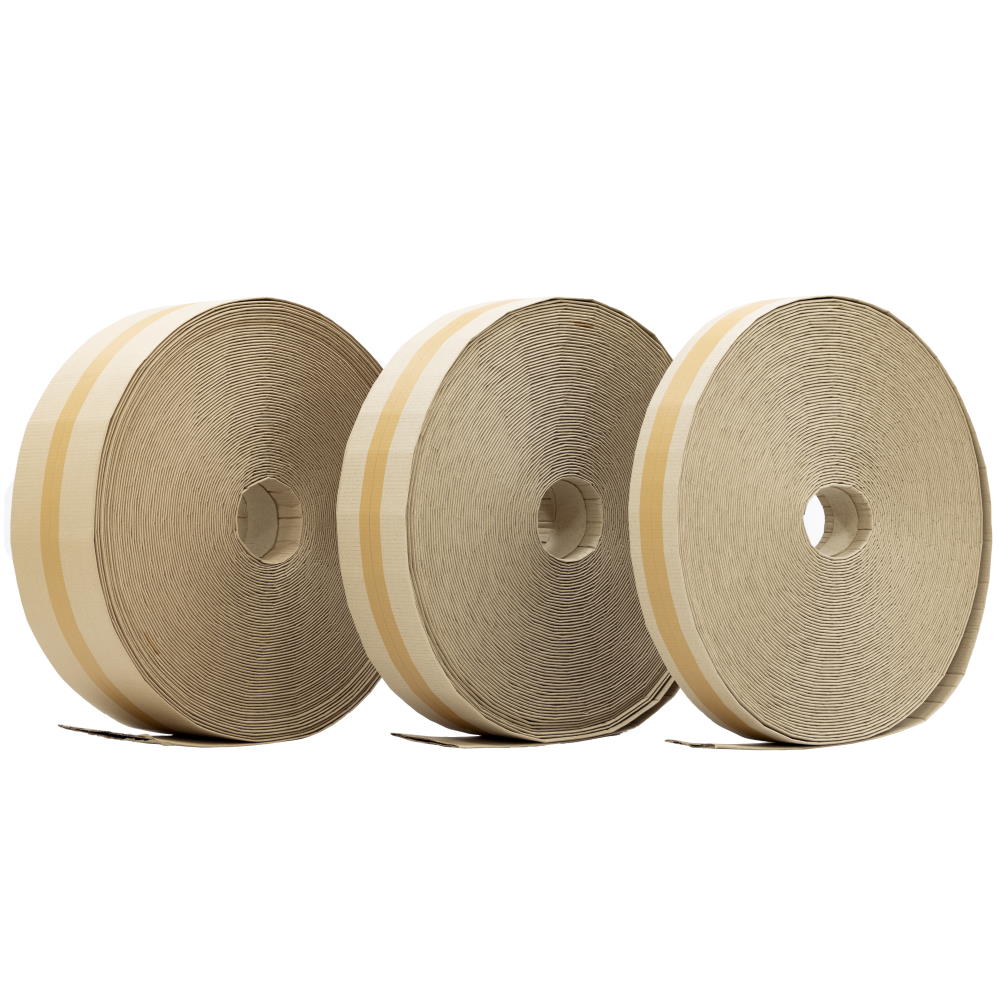 The pros of corrugation persist
Cardboard truly is the new plastic, even offering thermal protection to chilled goods that need to remain cool during overnight shipments. The corrugated insulated box liners are a fully recyclable eco-friendly alternative to polystyrene that has undergone extensive testing to prove that it has the same temperature controlling qualities. This product is so extraordinary that it has been shortlisted for Supply Chain Solution of the Year Award 2021 thanks to its technical excellence and environmental awareness. Use in conjunction with one of our coolants for all-round temperature control.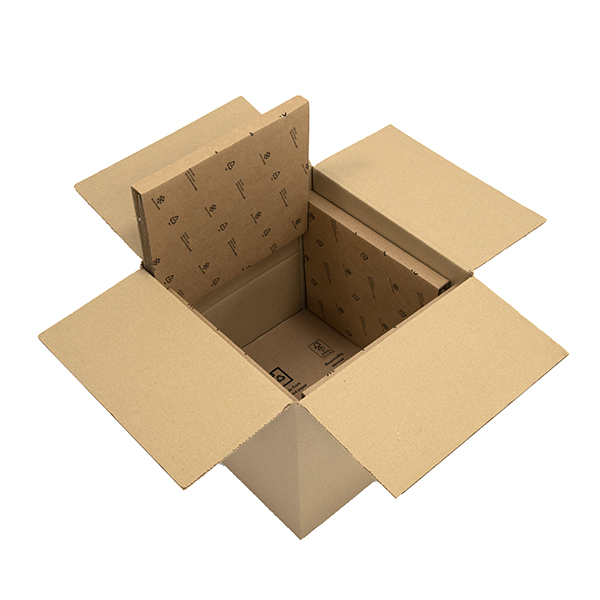 The wonders of paper and card packaging are innumerable when it comes to both functionality and environmental sensitivity, often beating plastic on practicality and even more surprisingly, price. Kite Packaging specialise in delivering industrial solutions for businesses outputting low to high volumes of orders, therefore, we would never supply anything short of being professional, practical and socially responsible.

If the packaging product you're hoping to replace for a sustainable alternative isn't listed here, don't hesitate to contact our expert team at 02476 420065. With over 2500 stock products on our market-leading website, we're sure to have something that fits your specifications.