Our Sittingbourne RDC has donated £1000 to Demelza Hospice Care for Children
Demelza Hospice Care for Children has been chosen as the 2019 charity for our Regional Distribution Centre in Sittingbourne, a move which has seen our Sittingbourne team donate £1000 to the charity.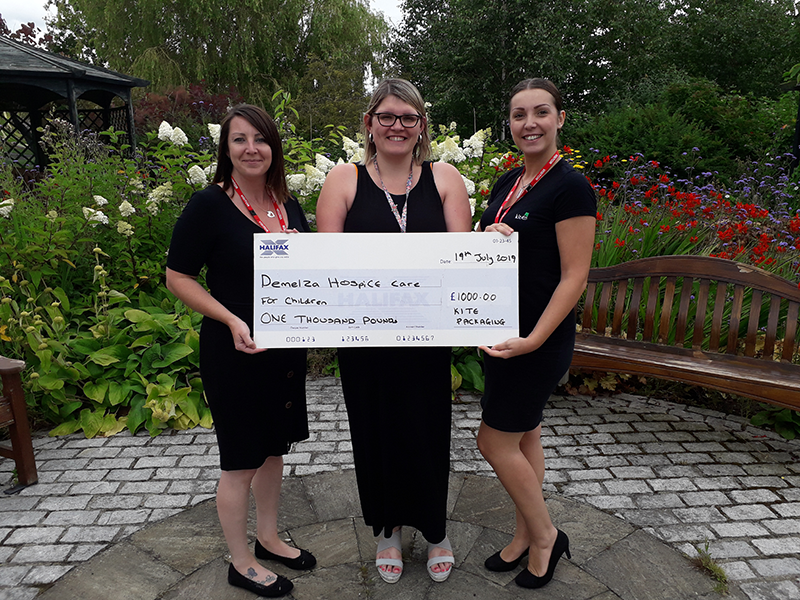 Demelza is an organisation that provides care for families who are struggling to cope with a serious or terminal illness diagnosis given to one of their children.
The charity aims to give babies, children, young people and their families a strong level of support and the best life possible.
Their care services and facilities focus on promoting personal freedom and choice, providing children with an environment to have fun and express themselves without ever compromising on safety.
The hospice has a committed team made up of support workers, registered nurses, healthcare professionals and volunteers who offer respite care, therapies and a range of support services.
These in-house programmes include support for siblings, youth transition into adulthood, end of life care and symptom management.
The team at our Sittingbourne branch were delighted to be able to award the cheque to the dedicated team at Demelza and see them in action in their day to day life.
A community fundraiser for the charity said: "Thank you for helping Demelza Hospice Care for Children. Your donation means that we can continue to help children with terminal conditions and their loved ones, so they can enjoy their time together as a family."
If you would like to find out more about Demelza Hospice Care for Children or to make a donation visit their website here.