Packaging Delicate Wooden Signs – The Packaging Doctor
The Surgery Is Now Open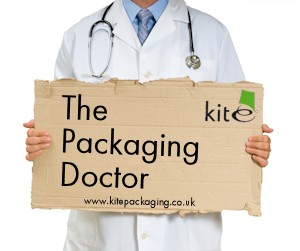 Hi Packaging Doctor,
I have just started to sell bespoke wooden signs on my online shop; the wood is highly finished and very fragile as I pride myself on making signs from thin, lightweight wood. The signs are 24 inches X 30 inches and are about 3 inches thick at most. Is there anything you can suggest for packaging them effectively?
Thanks, Eric
Hi Eric,
I must admit I cheated a little with this one and used the product size finder on our homepage to find the best solution for you! However what I found should be ideal, our extra large picture frame boxes are 31 inches in width and can extend up to 39 inches in height which is perfect for your size of object. The extendable height is thanks to the telescopic design, which in turn offers double strength for your products. As you have a little extra 'wiggle room' for your product I would wrap the signs in a little extra cushioning to prevent it being damaged in transit, bubble-wrap is an obvious choice however you may find foam rolls work better and are lighter to ship.
Best Wishes, The Packaging Doctor

Note: All the packaging problems our doctor receives are real queries from customers or non-customers.
If you have a packaging problem that needs diagnosing
get in touch on Twitter @kitepackaging
or email packagingdoctor@kitepackaging.co.uk