Packaging For… Antiques – Part One
Friday's Industry Tips
Hi All, Last week we rounded off our 'Friday Five' blog series, with a look at various types of equipment for e-commerce businesses, which can improve the efficiency of your packing operation when space is at a premium. Thanks for your feedback, we're glad it helped you and your business.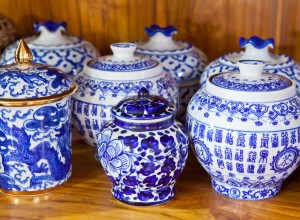 One of the main reasons for the Friday Five blog posts was that we get a lot of enquiries from e-commerce customers and felt it would serve that market well. This is similar to the inspiration behind these 'Packaging For.' posts which we'll be doing every Friday, kicking off today. We are constantly being asked about applications for products and how our products are best suited to the industry customers operate in. These enquiries have ensured our knowledge is as up-to-date as possible, and so in these next few posts we'll be guiding you through different products and industries so that you know what to look for next time you look at your packaging. One industry where our expertise lie is in the world of antiques, this is an interesting industry as it covers products both large and small, all of which need various protective packaging and treatment. Take a look below at the first part of our go-to guide for packaging antiques.
Antiques Industry Needs
The antiques industry have an unusual packaging set-up as usually they don't know what is to be packed until the last minute. Products in auction houses tend to be packed as they are bought, and because of the limited space most auction houses have there is an overwhelming need for a consolidated range of packaging which will serve a number of products and applications. As well as this, the antiques industry have a number of other specialist needs including.
Changes in Industry Practice - Traditionally once you had bought an item from an auction house you came back and collected it from the auctioneers. Now the demand has increased for fast deliveries by the houses to people's homes, and there is a growing online sector where auctioneers sell antiques on eBay or via their own website. Packaging has always been a consideration, but now it is a huge priority.
Routes to Market - Printed media is a valuable tool used by auction houses, most will have a catalogue or a magazine. This provides another packaging problem for auctioneers, who need to get large volumes of media out to its audience in a cost effective way.
Price Sensitivity - Packaging is always a price sensitive solution, however in the antiques industry it is important to package products in a way that reflect high value due to the amount spent on rare and unique items. Protection is of the upmost priority to auction houses and antique dealers, as one small bit of damage can dramatically alter the items value.
Delivery - Most auctioneers and dealers use third party delivery companies to transport their goods, and often these companies charge by the size and weight of these items. For this reason, the packaging solution needs to be lightweight and not use a lot of space, particularly when large items are being shipped.
Packaging Solutions for the Antiques Industry
For this post we've looked at the most popular products used by our customers who operate in the antiques sector. Many of these products have been recommended and tested by Kite using old and valuable antique products to ensure they are fit for purpose. This week we'll be concentrating on the best products for consolidating the packaging range and protection. Join us next week where we'll be looking at packaging specific products and presentation.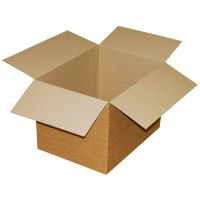 Multi Scored Boxes
Multi scored boxes are a great way to rationalise your range of packaging products as they can provide varying ranges of depth, allowing the packer to pack a number of different sized items into one box. An issue which is regularly raised when we speak to customers in the antiques sector is regarding space, much of the space auction houses have access to be used for the items themselves, so multi scored boxes are a great way to reduce the amount of corrugated packaging stocked. This also helps the people packing to choose the right size by giving them a small variety of choices. Multi scored boxes can be easily cut down to the right size using the pre-scored dimensions. Simply cut the existing slots down to the size you require, these are the slots on either side of the flaps, and fold over along the scored line. We offer multi scores on both
single wall
and
double wall
boxes, often the antiques sector opt for the double wall as it guarantees more robust protection from impact damage which is a must for fragile products.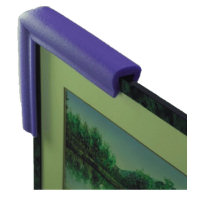 Foam Protection
Foam is a brilliant tool for the antiques industry because it provides ultimate protection and provides the customer with an attractive packaging solution, which shows care has been took when considering the delivery of their purchase. A popular solution in this sector is the
u-channel protective foam strips
Kite provides, they are available in a range of widths and provide shock absorbency for a range of products including picture frames and ornate pieces of furniture. This is also a brilliant product to consolidate your range of protective packaging, it takes up little space and the foam can be cut with scissors down to different sizes. The foam has been designed to grip firmly on to product edges so that you can package products quickly and not worry about pieces falling off. Another foam solution that is popular with the antiques industry for its all-round robust protection is the
Instapak Quick RT
foam-in-a-bag. This clever system has amazed antique sellers with its ability to protect even delicate products such as ancient vases and glassware. The cushion is provided flat, to make the foam expand all you need to do is rub the bottom of the bag to generate a chemical reaction. This reaction causes the foam to rise and once a product is place inside it will mould around to create a protective barrier. This is particularly popular with antique sellers as it will fit around any product, perfect for auction houses who sell completely different items on a daily basis.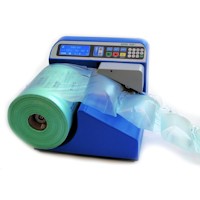 Air Cushions
The Kite
Mini Air machine
has been designed for industries that require a portable packaging solution at a competitive price. Air cushions are not just for void fill, different films can be ran through the air machine to produce cushions that resemble bubble wrap, as well as larger cushions. These are great for a rationalised pack solution because they can be used for a number of applications for a variety of products. Most used in the antiques industry is wrapping and layering, whereby a product is completely covered in air cushioning or placed inside a cushioned box and the layers are bought together on top of the product. Our Mini Air was launched only this week, and to help customers make an informed purchase decision we've created several Kite Mini Air demonstration videos to show you how to use it.
Looking to Sell Antiques?
If you have some antiques you would like to sell, or perhaps want to start a business in antiques a great online valuation tool to use is
Value My Stuff
. This site has been recommended by the Sunday Times and boast specialists who have worked with Sotheby's and Christies. For a small fee (prices start at £7.50) users can have their product valued by an expert - and receive the quote within 48 hours. Perfect if you are unsure about a rare item or are just having a clear-out.