Packaging For Calendars – The Packaging Doctor
The Surgery Is Now Open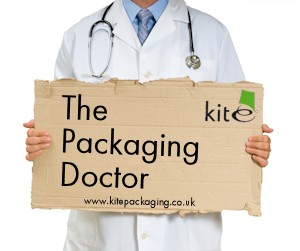 Dear The Packaging Doctor,
I own a small entertainment retail business which operates online. One of the CD's that we sell comes with an exclusive desk calendar which needs to be sent out at the same time, however I can't find the right packaging for it. I use your CD mailers for most of my product but the calendar won't fit in there! What would you suggest?
Thanks and Best, Anita
Hi Anita,
Good to hear that our CD mailers have suited your needs up until now, although of course they are much too small for a calendar! Have you looked at our book wrap mailers? These are good for desk calendar sizes and work in a similar way to the CD mailers.
Book wrap mailers are made from strong corrugated cardboard and have several folding points to wrap round rectangular items of varying thickness's. You can therefore pop your CD in as well and it won't be damaged as the mailer has been designed to tightly hold the items inside. Book wrap mailers also provide the speed and efficiency you are used to with the CD mailers, with a strong self-seal strip to quickly pack up products and send straight through the post.
Best Wishes, The Packaging Doctor

Note: All the packaging problems our doctor receives are real queries from customers or non-customers.
If you have a packaging problem that needs diagnosing
get in touch on Twitter @kitepackaging
or email packagingdoctor@kitepackaging.co.uk