Footfall is steadily increasing across Britain's high streets. In spite of the innumerable draws of online shopping, there remains elements of in-person shopping that simply can't be replicated; these include the personal quality of interacting with shop assistants, the atmosphere created when perusing exciting displays and the ability to tangibly handle or try on the products for sale.
To maintain this coveted 'experience', retailers must understand the importance of luring people back with memorable touches. Gift packaging or eco-friendly brown paper bags are excellent ways to elevate the overall interaction with your brand, cultivating lasting impressions to secure repeat sales.
When a charge for plastic bags was first introduced in 2015, many shops simply omitted them from their operation. So began the reign of the reusable bags. Sadly, humans are fallible; reusable bags that were bought in earnest are frequently forgotten. Resentment ensues at having to pay for plastic bags with a side order of guilt due to the environmental awareness of plastic's difficult disposal.

The solution is simple: retain the hospitable notion of providing a bag with a purchase, but make it paper.
Retail giants such as Primark and Zara have championed this sustainable switch and brown paper bags are staple items for market stalls and gift shops alike. At Kite, we supply tape handle and twist handle variations in white or brown to complement your specific branding if desired.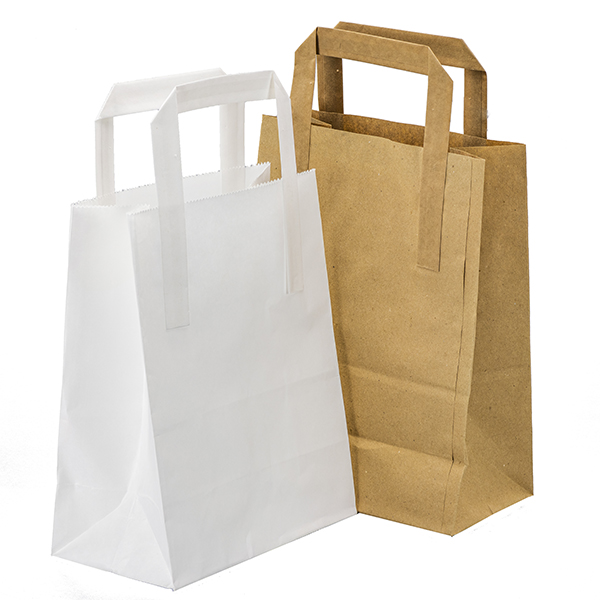 Our tape handle paper carrier bags are extremely economical and lightweight, making them a perfect choice for small products. They arrive flat-packed to fit neatly onto a hook behind a shop counter and expand to form a block base with gusseted sides.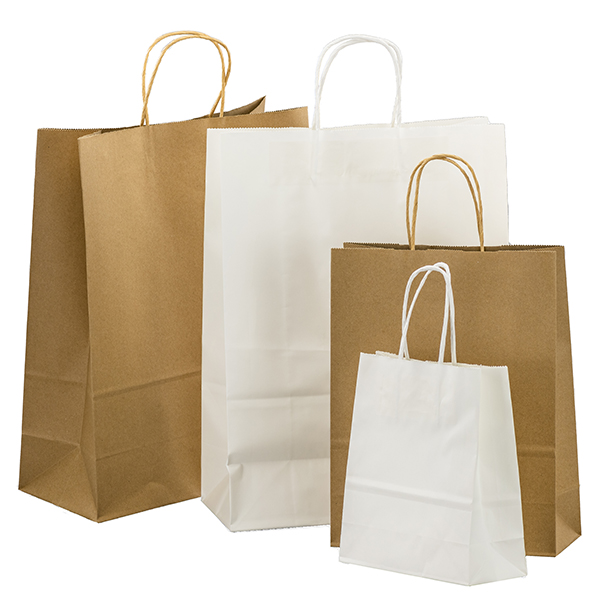 The twist handle carrier bags have greater strength and can be purchased in medium duty or heavy duty versions. Similarly flat-packed, the gusseted sides and reinforced base reveal a convenient shape for swiftly packing goods.
Now, paper bags provide the basics in an aesthetic and eco-friendly manner. To go above and beyond, however, a form of gift wrapping individual to your enterprise will speak volumes in terms of your commitment to customer care.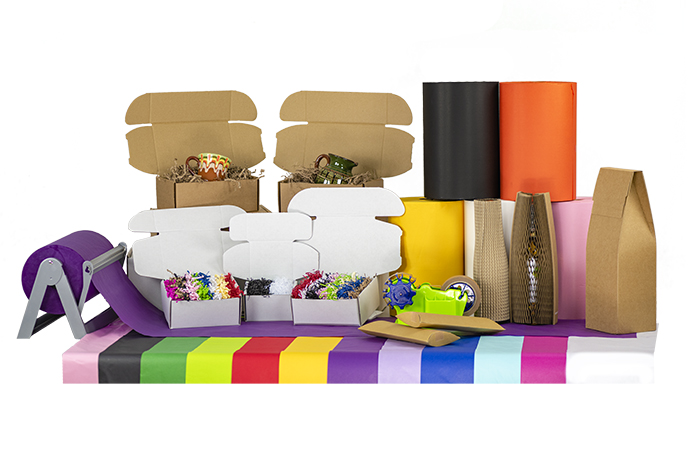 Tissue paper rolls, available in a broad spectrum of attractive hues, can be placed on one of our dispensers specifically designed for optimal efficiency. At a pressurised point-of-purchase, speed is key to serving all customers in a reasonable timeframe, while providing this notably personalised service. Moreover, the manual dispenser reduces waste by allowing you to only use as much as is required, unlike with precut sheets. This conserves the acid-free, recyclable, biodegradable and FSC certified paper, helping one roll to last longer.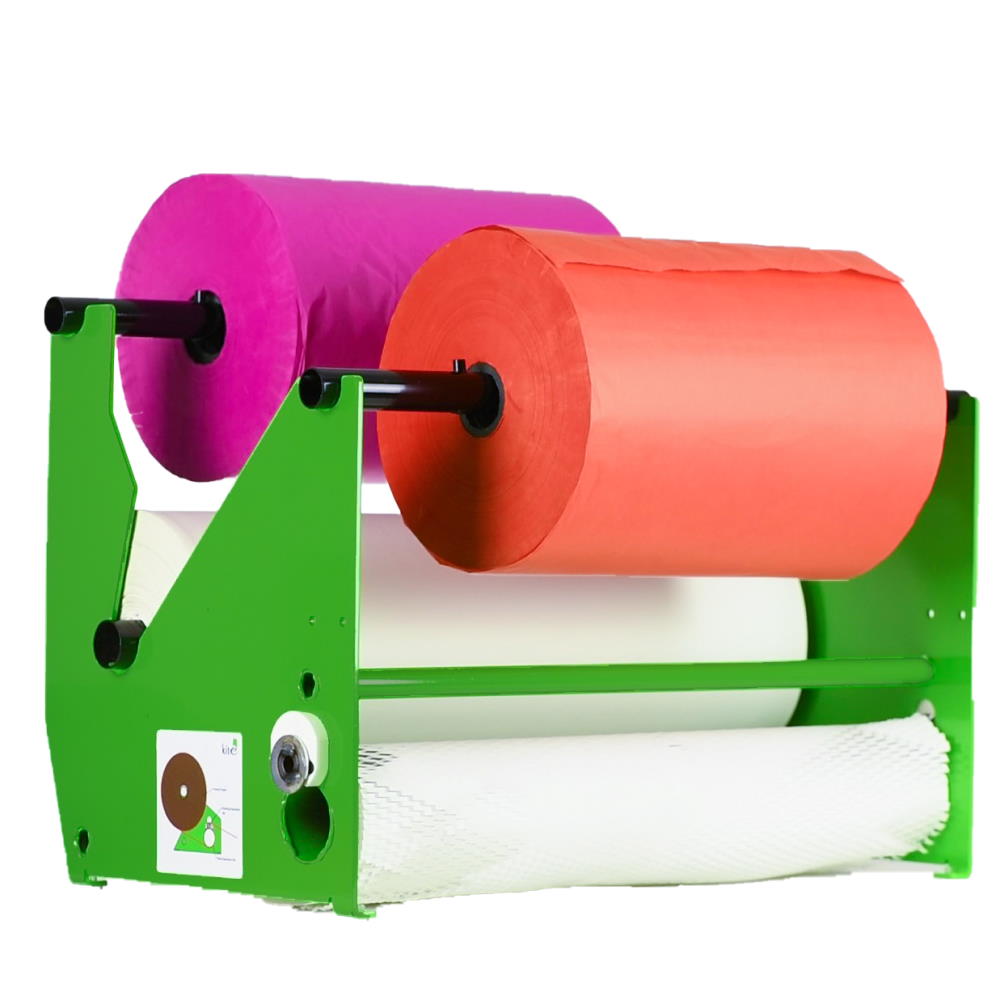 Tissue paper is synonymous with luxurious and premium purchases, instantly increasing the value of the service you offer to your customers. Should the items require greater protection, you could integrate our multi dispenser into your shop counter. Provided you have ample space, this intuitive product grants you quick access to cushioning Hivewrap paper and up to two tissue paper rolls. This supplies you with a wealth of creative colour combinations to accurately portray your branding or reflect any seasonal celebrations your shop may participating in.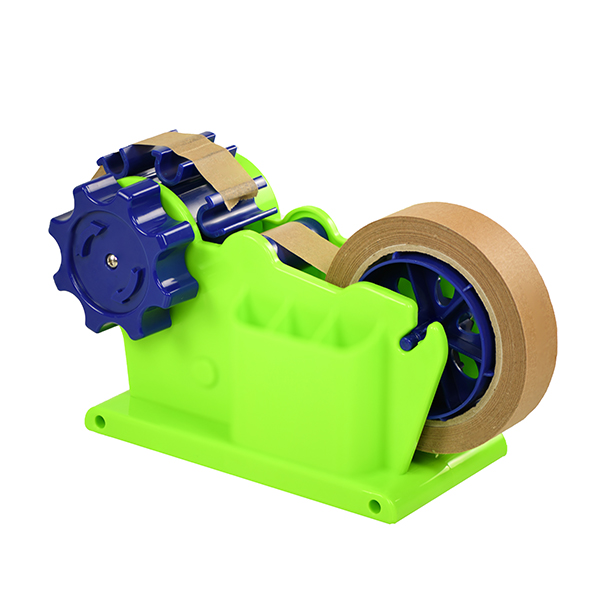 The Hivewrap honeycomb cells adhere to themselves and the tissue paper can be secured quickly with a desktop tape dispenser; an essential piece of equipment on any shop floor. The self-cutting windmill dispenser cuts evenly portioned pieces of tape that work perfectly for securing small packages quickly. Alternatively, we supply conventional dispensers at wholesale prices to kit out each shop counter and office area.
All of our dispensers are compatible with our recyclable paper tape alternative to plastic. In either brown or white, this completes an eco-friendly yet aesthetic gift wrapped parcel. Customer satisfaction is bound to be heightened upon hearing that the entire bag and wrapping can be easily put out for recycling domestically after use.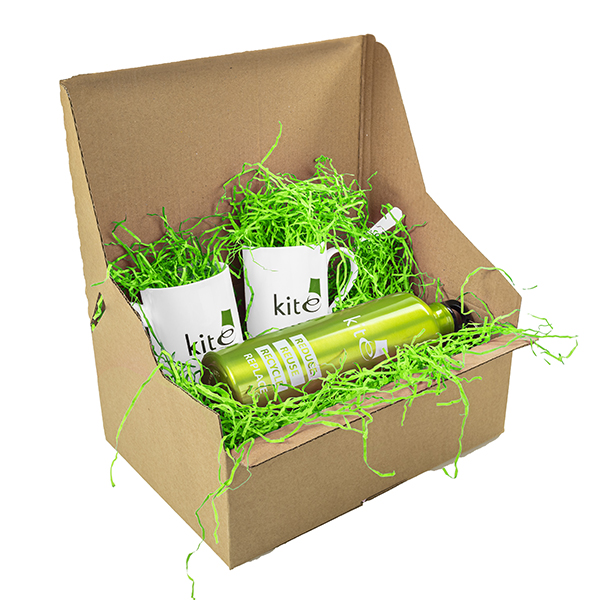 For particularly fragile items, it can be useful for customers if they are provided with a suitably sized box and practical filling materials to go with their purchase. This supplies them with safe storage and ensures that the gift arrives home in the same condition it was bought in, minimising the possibility of returns. Anything from hand-painted glasses to ceramics might benefit from this style of packing.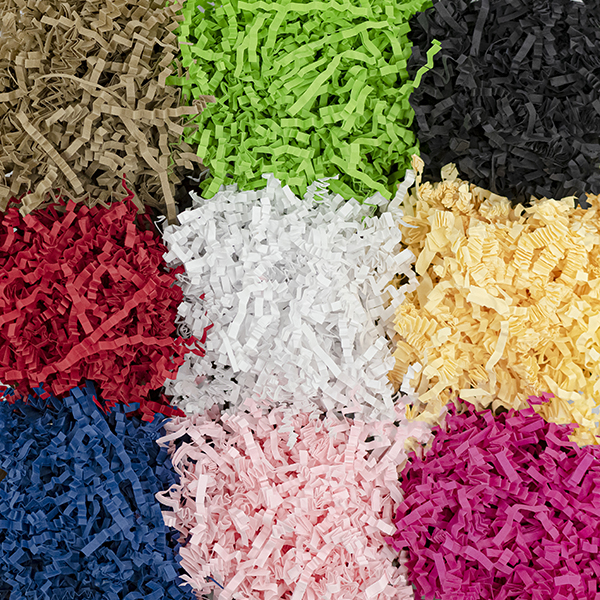 At Kite, we supply white or brown postal boxes in a range of sizes sure to suit most products. To fill the remaining space and hence minimise movement within the box, you can choose from our selection of attractive shredded paper colours. Either ZigZag or straight cut, each variety is recyclable and biodegradable with some recycled options available. A small amount goes a long way, both in literal terms as the usable volume is up to 6 times it's compact arrival size and metaphorically, given the pleasing appearance and feel of this gift packaging.
With over 2,500 stock products, Kite don't place any limits on your creativity. For businesses striving to truly etch their branding into every element of their operation, we also have a bespoke solutions division. This team is dedicated to creating custom products, whether that's boxes with corporate artwork adorning the faces or primary packaging that exactly shapes the items. Regardless of whether objects are being displayed on a shop floor or shipped across the country, packaging is a powerful marketing tool and irreplaceable part of the purchasing process.